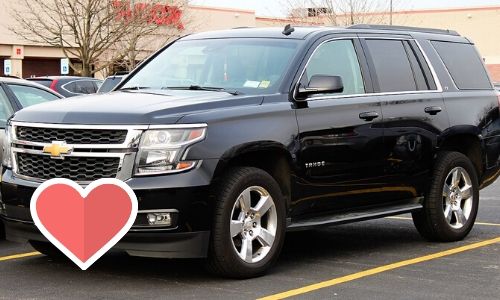 A recent survey has been conducted by Volkswagen to find out why Americans are attracted to buying more SUVS, compared to sedans or any other kinds of vehicles. This reveals the real reason why SUVS have found a comfortable niche with the American market and why this obsession with big and lumbering cars remain, despite news reports that they cause more harm than good.

This SUV addiction is shown to eclipse sales in other categories as more SUVS leave the showroom compared to sedans.

In this study, one thousand SUV owners were asked why they choose to opt for SUVs despite the high costs, unsustainable fuel consumption, and the obvious congestion and problems they compound cities and suburbs with. As Volkswagen digs to the bottom of the issue, they found several facts that justify the fast selling of more SUVS in their showrooms. Likewise, the results will hopefully help other car makers boost sales strategy for the other categories.

The study also points to three major reasons:

Read: Top Facts that Makes 2020 Mercedes Benz GLB Right on the Money!

1. Buyers value comfort and safety as key features that make SUVS as premium real-estate on four-wheels.

a. Most consider SUVS as the safest option for them and their families, making it the top option when it comes to overall value for money and safety considerations, overriding all the other rumored disadvantages to the environment and sustainable motoring.

b. Buyers preferred safety and comfort as the most wanted features in SUVS. Most men were more concerned with comfy seating as important. Women were focused on overall safety and enough room inside. These contrasts reveal that SUVS generally fulfil both wants, with the higher price tag for it.

2. The large interiors of SUVS are like mobile living rooms to bond on short or long trips.

a. Hectic lifestyles with work and going to school make SUVS are bonding opportunities like the home living room, except this is in a big SUV. This where everyone can catch up on everyone when it allows.

b. When travelling or on a road trip, the SUV cabin is where families can plan what to do. This works best for busy parents who consider this one of the best venues to do so.

c. The third row is used often by most families to have more participant in most family discussions. Third-row seating is not just used a cargo bay only.

3. Members of Generation Z and Millennials prefer the modern safety features of SUVS that are valued features of these cars. This part of the survey is a mixed bag for different age groups referred to in the survey.

a. Overall safety and road handling by advance driver-assist features are number one for Generation Z and most Millennials. When it came to those over 55+ age, they wanted comfortable seats and convenience as top wants.

Conclusion

This is the real-deal why Americans seem to be so attached to their SUVS. Like all carmakers wanting to sell many SUVS, this very crucial to push sales further. For now, the SUV is king, and the data shows it.

Related Article: Volkswagen Survey Reveals Strength of American Love Affair with Suvs

See Now: OnePlus 6: How Different Will It Be From OnePlus 5?

© 2021 Auto World News, All rights reserved. Do not reproduce without permission.