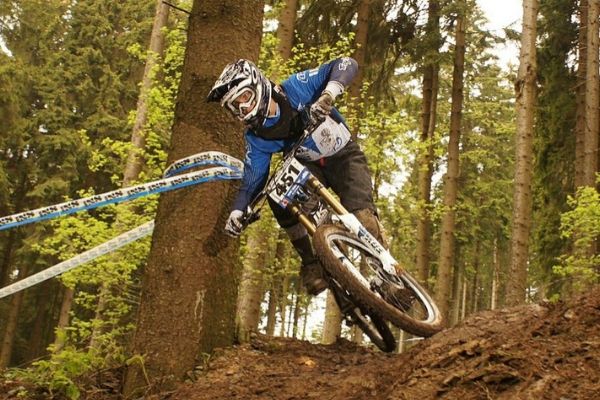 One of the best alternatives to cars is bikes, along with a movement to go car-free. If losing your car appeals to you and just plain pedal bike is not enough, even if it is a mountain bike, then this electric mountain bike (e-MBX), Free Ride Enjoy Yourself or the acronym FREY E-BIKE, is one sweet ride perfect for you.

There might be questions like why it should an option since it is from a Chinese brand. For an alternative over other more expensive brands, this comes at half the price. But, it is loaded with MBX features that get an add-on electric motor with a pedal combo for good measure. For the Sunday rider, this will do well, if the MBX trail is the goal, then get it by all means.

One good thing about choosing e-MBX over traditional mountain bikes is a motor to do the work when the power is low. Just switch to ordinary pedalling to keep on moving. It is all higher quality work and designed for the best performance on the road or on the dirt. Whatever the path is, dirt or roads this is one sweet ride.

If you are on the fence, getting either the single or dual battery model. we go and hop these slam-bang bits of info will convince why it is high-quality electric MBX.

Read: How cities can benefit from car-free streets and more bike lanes

a. Their own workers test the product for them, before leaving the factory.

The commitment of their workers, who are riders crazy about e-MBX. As riders, they know what a good e-MBX is, they are committed to creating the finest e-Bikes for everyone. Every e-MBX that leaves the factory is tested when it gets the customer who is assured of the best performing e-Bike.

b. FREY is not a big mass-production outfit, with everything hand-made by its rider technicians. In one week, only thirty are made for now.

e-Bike assembly is art for these technicians, riders, and company employees who assemble each bike are hand-made. No machine in the process of making them, each bike is a work of functional art for the the-MBX hobbyist. If you get one, you will have quality performance MBX that lasts long.


c. Powered by a1500 watt-electric more give more juice to the MBX.

Bolted on to the e-Bike is a 1500-watt electric motor that has the juice to climb even hills. Go over jumps with air under the bike, as if it could fly, and gives the best performance with extra distance per charge.

d. The bike components are all-premium and with excellent on and off-road performance.

Not satisfied with copying other rear shock assemblies, everything is designed and tested by one of the founders. All designs are unique to FREY that gives a rep as a must-have for the e-MBX fanatic.

e. Pick a single or dual battery model whichever does it for you.

Will it be a single or dual battery pack with good performance to go? Choose from a standard single battery, but get a dual battery for more power and cruising range.

Related Article: Made (well) in China: How high performance electric bikes are built (FREY tour)

See Now: OnePlus 6: How Different Will It Be From OnePlus 5?

© 2021 Auto World News, All rights reserved. Do not reproduce without permission.