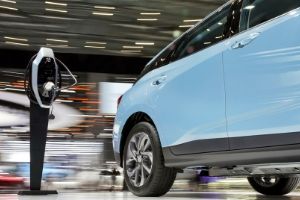 The days of the gas station are numbered, next time you roll into a gas station for fill-ups might be less. More demand for EVs is now putting the gas station on the chopping block. For some, this would be good, especially for the tree-huggers but not so for other groups. One of these initiatives is the H2020 GreenCharge that will change how green energy is used. Already in place in Oslo, Barcelona, and Bremen that are integrated and changing how electric vehicle charging solution is deployed.
What makes this an exciting enterprise are the changes it will bring to motorists, especially zero-emission goals for the private and businesses there. Began in 2018, these cities were test-beds to see if it would work. More than several parties huddled up and implemented it, the objective is to spread out the project for the greater benefit of everyone involves. With successful implementation, it will benefit everyone, not just a single entity. Such a revolutionary set up with EV charging will change the landscape forever.

Sharing resources not plain ownership for the e-mobility system
One key element is the co-ownership of EVs and the effective distribution of electric vehicle charging facilities for everyone. This means creating a stable system for users, service givers, and effective implementing of local officials. If it works as hoped, it should be an effective model for businesses to profit and give back to the community.
GreenCharge is all about achieving maximum mobility in communities, with three goals to help make it a reality. All the tech and how to earn from the business of EV charging should be beneficial for cities. Next, is to pinpoint what worked best and avoid the negatives for the initiative. Third, a systematic system will be developed to implement the new model.
Read: Ready, set, go! Fast Charging Car Batteries in 10 Minutes flat No Longer Charging Times
Charging is available upon demand
One key point is to make electric vehicle charging, ready when needed, without waiting in line. Easy scheduling via an app or some other system, that allows flexibility for EV charging. Without this key benefit, there might be a backlash on businesses involved.
Smart energy management for the win
Balancing supply and demand for electric charging is a sore spot to address. One solution is to control and distribute all available power evenly, to all communities. Managing all-electric power sources and keeping a buffer that involves scheduling charging times automatically.
Business development and sustainable models
There will no success if there is no three-way cooperation between all parties involved. For the consumers this is the target, to give services with a value, how to create a business strategy, and last is earning from it. Benefits like profitability and sustained growth that ticks all boxes for success.
Conclusion
The cities involved GreenCharge will test every factor involved and analyze the results. Started in Bremen, Barcelona, then Oslo wherein all the data gained will be used to assure its success for more cities to follow. The growing use of electric vehicle charging solution will not totally take away gas stations, but give a model that would prove just as successful in time.
Related Article: GreenCharge: Successful business models for sustainable electric vehicle charging solutions
See Now: OnePlus 6: How Different Will It Be From OnePlus 5?

© 2021 Auto World News, All rights reserved. Do not reproduce without permission.