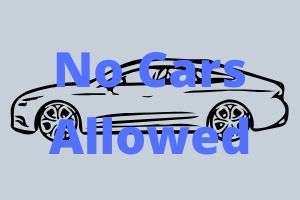 There is a growing movement all over the world to start having car-less centers and suburbs. In Tempe Arizona, near Phoenix that will test out how well the thesis holds out. For starters, this is just for 1000 people only, there will be no car or anything that car-centric cities have as structures. Most of the open space is for greens, and mainly for community purposes only.

As a test bed for similar settlements in the future, wherein all the tweaks to make this idea re-work now. Before industrialization and the coming of the motor car, this was almost the case. With community-centered approaches and everything is within reach. Most urban and suburban will require a car for motive freedom.

For the Tempe Village template, there is more emphasis on bigger space reserved for other than parking lots. One of the problems of modern communities is most travel is by personal car. If this is increased per person, then you have city structures maximized for cars. Driving out there is glut and congestion because cars are plentiful. Sadly, there are some notable things to mention.

A. In addition to large SUVs and other cars, there are more EVs sold that require charging stations and support infrastructure.

B. Smaller cars and sedans are getting fewer sales and are on the chopping block for discontinuation.

C. Added pressure on the business owners to provide more parking and charging for electric cars.

D. Though there is the adoption of the car-less concept, it is very limited.

E. In Europe, car-less cities exist and are more progressive too.

F. A resurgence of SUVs and bigger pickups are eating up road space in the US.

Read: Do You Really Need a Car in Your Garage, Convincing Reasons to Get Rid of It Altogether

What does this bode for the builders of the Tempe community? These are all challenges to solve and overcome, is that all there is to it. Mister Green thumbs and tree-hugger does approve but what about the majority that will not agree? Here is the answer to what they need to know, and more. Careless cities are not that all depressing without a car, fewer cars and more space is better. Here is why you need to consider it.

a. It is safer for pedestrians to walk without any fear of a roadkill. The same goes for bike riders who are at risk.

b. Space used for parking lots become business opportunities for everyone.

c. Without cars, there might be small communal shuttles as mobility options.

d. A pedestrian optimized city will have more parks and healthier residents.

e. More local grown produce might be possible instead of the local mom-and-pop grocers.

f. The best benefit is not congestion or crowding cars anywhere, or road rage too.

Creating a car-less community is the easy part as well as providing for basic service, beyond that other kill-joys come into play. The planner has everything set, but the conundrums to follow need to be addressed! It takes effort for everyone in this test bed community, with planning communal mobility. Will the car-less Tempe Village be a success and pan out? That is left to be seen.

Related Article: Arizona to get America's "first car-free neighbourhood built from scratch"

See Now: OnePlus 6: How Different Will It Be From OnePlus 5?

© 2020 Auto World News, All rights reserved. Do not reproduce without permission.