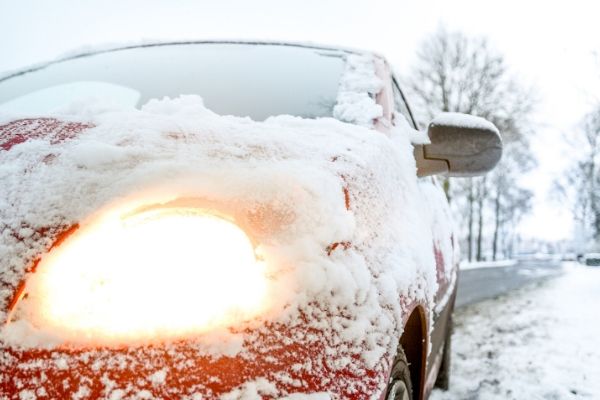 Beware the winter months, when cold is deadly for motorists at the wrong time and place. These winter survival and safety tips help when stranded or in a pileup. Driving in winter is like a game of dice with severe conditions. Those who are not the wiser will find it, a deadly contest between them and general winter!

Negatives like poor visibility, dropping temperatures, snow, ice, and worse black ices are waiting to do their worse. Traveling is not advised because of this, some do not have a choice. All the planning is easy to do. It is when you are there, in a pinch. Decide well or be jeopardized, but these suggestions are for riding it out! Read on and learn more.

1. Use the car's battery wisely and conserve power.

Be smart and conserve use of the radio, heater, and lights while waiting. Cold temperature discharges batteries quicker than hotter temperatures. Use the radio to get bulletins or news. Run the heater to warm up the cabin. Use the lights to signal anyone approaching the road.

2. Start the engine, from time to time.

Do this to warm up the inside and turn on lights to see when it is dark. Keep one window slightly open for ventilation. Do this several times, but check the battery first.

3. Remove snow that is lodged in the car's exhaust.

Carbon monoxide can blowback into the car cabin. if the tailpipe is blocked by snow. Make sure that it is clear, and remove the blocked snow. Look out for traffic, they might not see in bad visibility.

4. Call for help, if help can be reached!

Attempt to call 911 or anyone who is reachable. Have a fully charged mobile for such emergencies in wintertime. Signal with flashing lights, if there is any car approaching.

5. Stay in the car, do not stay out too long.

Go out to set up a hazard device to signal other cars. Be visible at all times when pulled over.

6. Do not sit still. Keep moving to keep warm.

Never sit still in one place. Move your hands to keep warm and prevent numbness. Do not get tired or sweat much either!

7. Be prepped for any winter emergency, like getting stranded.

Have the kit ready and your mindset with this harrowing situation.

8. Hydrate yourself.

Drink lots of water, or you will be affected by cold more. Ration water for everyone, if there are more passengers.

9. Avoid stress or over-exertion in this situation, it kills.

Relax and stay put in the car, tiring yourself out and worrying raises stress levels. Avoid this.

If anyone does get in this bind. A guide with winter survival and safety tips make a difference. Getting stranded or worse without knowing what to do is a deadly spot. Calm, composure, not panic wins the day! Till help comes to bail anyone out.

See Now: OnePlus 6: How Different Will It Be From OnePlus 5?

© 2021 Auto World News, All rights reserved. Do not reproduce without permission.