Seriously, no one likes their backside touching a freezing seat cover when entering the car. The solution for this problem sits right behind you, so to speak! Go online and search for the best-heated car seat cushions to beat the winter chill. Another option is getting higher trim that can be add-ons, it will cost a bit though. Chances will be that springing a few greenbacks to keep warm is a better deal!
We have taken the guessing out, no more deciding what is best! These 5 best-heated car seat cushions are affordable too. All the pointers that should be considered are included to help decide! Why suffer chills when this is will keep every drive, very warm and comfortable. Look over and see what is best. Here are some quickie pointers.
A. Quick heating
The product should heat up fast, not slow.
B. Padded for comfort and support
In addition to the car seat padding. There is more than enough cushioning for a comfortable ride.
C. Temperature control
Heat is adjustable to whatever setting is preferred. Most will want to choose how hot the seat is.
D. Safe to use and reliable
Easy to use and convenient to store, when done with. Long-lasting and durable for long use!
E. Fits universally
It can fit in most cars, with a universal fit, so no worries. Usable for all car brands as well.
A list of options that anyone can choose from, take your pick!
Designed to be used with a 12-volt power source.
All non-slip surface, with hooks to hold it in place.
Warms up in three-minutes, with three heat modes.
Made of polyester for extra comfort, and 120- F temperature and 45-minute timer.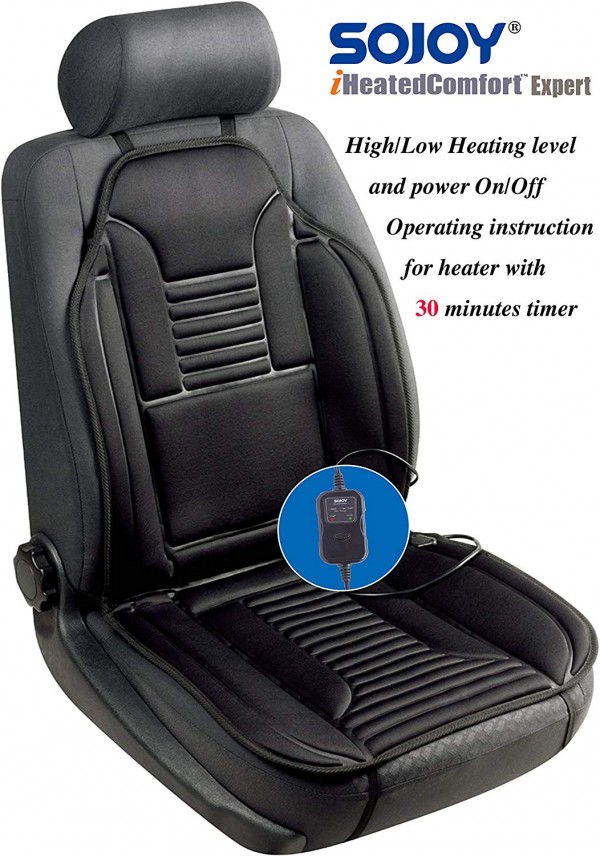 It comes in 12 and 24-volt models, with quick 1-minute heating time.
Safe to use with overheat protection and three preset options.
Non-slip material that stays on the seat at all times.
Pocket for storage of items is included.
AC adaptor accessory for use outside the car.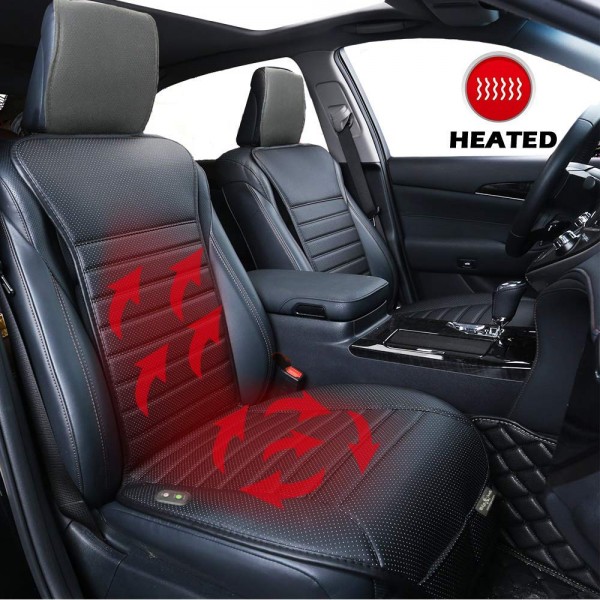 Warms up in just three minutes, reaches 140 Fahrenheit for winter or when cold.
Fits in most cars with a 12-volt cigarette lighter.
Quality plush material for extra comfort.
Several temperature settings for any desired heat.
Stays in place and non-slip with hooks to fasten into place.
Multi-purpose for any vehicle it can fit.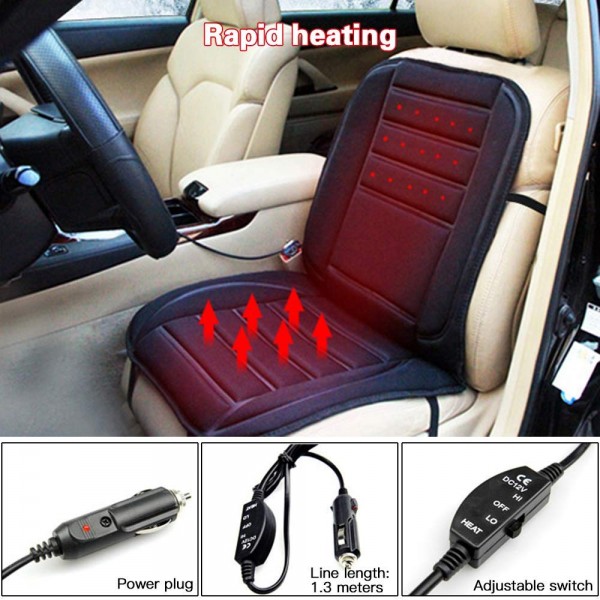 Made of quality materials for long use and is non-slip.
With threes heat setting, either for 12-24-volt car lighter receptacle.
Fits all cars, with securing hooks.
It comes with a 30-day warranty for peace of mind.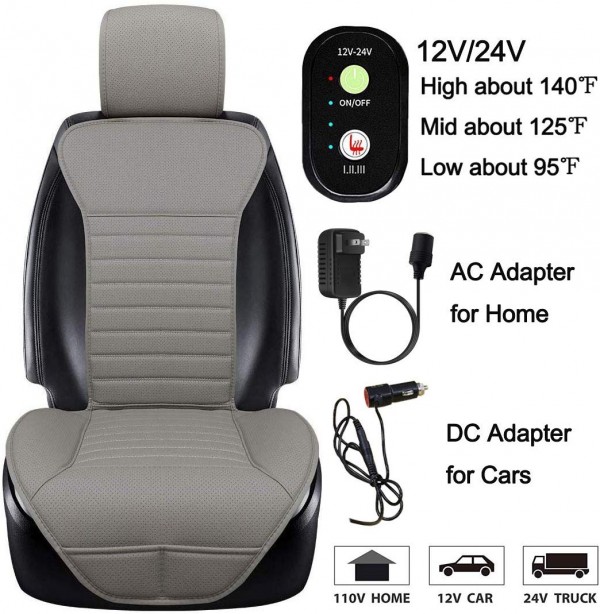 Quick heating with setting for adjustment.
Black velour and 1.5-inch plush padding for comfortable use.
Will fit all cars and is non-slip when driving.
Safe and easy to use, overheat prevention and all-around use, without problems.
See Now: OnePlus 6: How Different Will It Be From OnePlus 5?

© 2021 Auto World News, All rights reserved. Do not reproduce without permission.