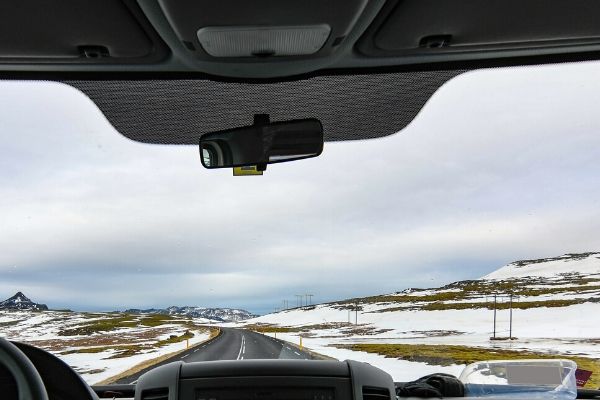 Winter driving is a challenge for all drivers. In the US, when temperatures can drop fast and visibility goes down. Pileups on roads and winter highways are hazards that are a result of quick turning weather. A list of essential tips that could decide how safe your trips will be.

1. Panic or keep composure with imminent impact.

Looking farther into the distance ahead on the highway is what counts most. Staring at the car's front is waiting for trouble. In winter, the conditions can change as fast as a dime. The Law advises motorists to be alert and scan for bad signs ahead.

Winter driving is about adjusting to conditions like low visibility. Presence of icy roads and worse, black ice. That is nearly undetectable until it hits. It is smart to slow down when visibility is low at 50 meters ahead. Slow down and look ahead, stop if you need to but look behind you!

2. Be ready for what happens after impact, or avoiding it.

Cars that are equipped with electronic stability control, anti-lock brakes, traction control, electronic brake assist, brake assist, and other safeties manage better. older cars will have to manage with limited tech. What drivers need to do is lay off the brakes. The car is doing better in trying to keep stability and control. Stepping on the brakes is not recommended at this point!

Think of riding out the car's momentum without fighting it. Instead of panicking in your seat. Avoiding collisions with other cars is the priority. Find a space with less ice and more grip. let the car move where it wants. Point the wheels to escape point, free of a possible collision.

If the car crashes into anything, pull over the car. Stay put until rescue units come. Blizzards and cold conditions mean staying warm. Always be smart and keep cool if pileups happen on the highway.

3.Stopping on the shoulder is not smart!

Bad conditions force motorists to pull over. Never do this. unless you are sure that no car is coming from behind. Visibility is so low that other cars will not see others pulling over. It might be a prelude to creating pile-ups. Never pull over on the shoulder of a highway.

Better find the next exit for the safest option. Visibility might be pea soup at the worst, on some parts of the road. Be careful. No one is safe in winter. Even parking on the roadside is not advised. Pulling over does not mean you are already far from danger.

Here are other pointers to prevent pile-ups as a rule of thumb.

1. Look ahead at least 50 meters ahead on the road.

2. Pulling over should be done with caution.

3. Keep an eye for black ice reports and sudden snowfall.

4. Be alert at all times, traveling in winter.

Conclusion
A pileup happens if there is carelessness. You need to be smart and alert on the winter roads. Follow these essential tips to know what to do next. Safety, please.

See Now: OnePlus 6: How Different Will It Be From OnePlus 5?

© 2021 Auto World News, All rights reserved. Do not reproduce without permission.