Wintertime will expose motorists to many hazards and situations that may happen. This equipment is safety car equipment that will bail out anyone in a jam. Winter emergencies are aggravated by the more dangerous cold. In summer, everything is easy-peasy, but wintertime is more urgent.
These two pieces of winter safety equipment are a snow shovel and safety hammer. They are the best equipment in safety related circumstances. Getting trapped in car in a snow bound accident is deathly, breaking the glass to escape can be the only option. Compared to getting trapped in a freezing car is not good. Especially, when waiting for rescue if it were a collision.
Snow shovels are dirt cheap but in winter they are gold! Digging in the snow with just gloves will be very cold. It is hard to clear snow from a tire in short time without it. For the whole winter season, it will be your best pal, never leave home without it. Small portable shovels are best for car trunks, but keep another one in the house. Here are the two pieces of survival kit that is important.
A. VicTsing 2 Pack Safety Hammer- $10.99
Features: Window Breaker, Seat Belt Cutter, Life Saving Survival Kit
1. Essential safety gear
A tool equipped with a cutter and window breaker. It helps in escaping the car.
2. Comes in a Set
Buy one and get one free! For added safety with a spare, if it is needed. Keep one in the car or another in your bag?
3. Very effective breaking tool.
The double tips are sharp and durable. Breaking glass is easily done, with hardened carbon steel as the spikes.
4. Mount Included
A plastic holder is included in the kit. To be seen in a visible area in the car when in an emergency.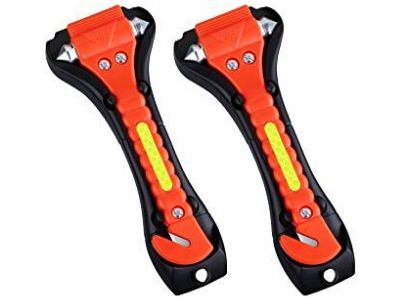 B. Lifeline 4004 Red One Size Aluminum Sport Utility- $19.99
features: Foldable 3-part design, perfect for the car, used for other outdoor uses
1. Foldable
It is foldable, so you do not need to carry a big shovel Composed of three pieces that are stored in a small space easily. It is very convenient to hand carry when needed in a jiffy!
2. Multi-use
You get a compact shovel, and it is lightweight aluminum in construction. It is durable and easy to use for camping, clearing the ground, and other uses with its extreme portability.
3. Be winter-ready
Cold season will bring snowstorms and lots of everything with snow. Keep this in the car to dig it out, if snowed in. This cheap shovel is really precious come wintertime.
4. Portable
It has a length from 26 inches to 32 inches to dig out efficiently with leverage. At 1.6 pound that makes it very light for carrying. Pack it anywhere with ease.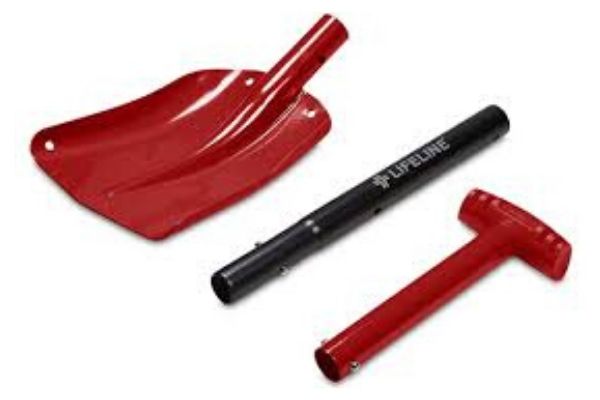 Equip any of this care safety equipment in the wintertime. If any winter emergency comes, it pays to be ready. And Safe which is better!

See Now: OnePlus 6: How Different Will It Be From OnePlus 5?

© 2021 Auto World News, All rights reserved. Do not reproduce without permission.