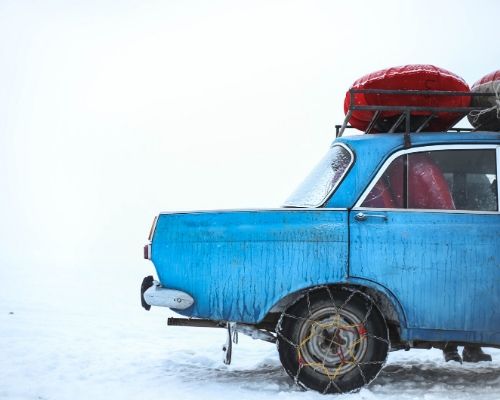 Car owners will agree with auto gurus that will bring out the worst engines problems to pox unlucky ones. The good thing is that this guide shows what to expect. Yes, these are common engine problems, so who needs it? Just cross our fingers that if anything affects cars during winter that it is a quick fix!

Here is every problem that will be experienced in the winter months. It can be averted by winter-proofing but older cars will be more susceptible to them. Do your due diligence with a reward of a car that will be mostly problem-free. Have very thing "weird" about the car checked? Sometimes getting a second opinion is beneficial. Just do not take anything for granted.

1. The alternator belt is damaged by dropping temperatures.

This car part is connected to the engine which rotates a wheel connected to the alternator. An alternator belt is will provide current as it rotates. Hot and cold will affect the rubber material as it stretches. Lower temperatures will make the alternator belt brittle!

2. Seals all over the car are starting to leak everything.

Usually, summer or other months leaks are not a problem. Cold compared to heat will cause freezing and affect more than liquid in the car's system holding it. Freezing temperature cause the liquid to solidify and affect the integrity of metal or plastic. In short more than rubber seals, also metal cracks that add to leaking.


3. The pressure of the tires is getting low.

Current model cars have a sensor to check tire pressure. Cold affects the air inside a tire by losing pressure gradually. Hot weather is less destructive and does not make tire rubber brittle. Always check the pressure to avoid soft tires and less service life.

4. Cold and freezing outside is seeping into the fuel lines and freezing it.

Fuel lines feed gas to the injectors with air to ignite it. The cold temperature will cause fuel to freeze. The condensed fuel vapor and frozen gas in the fuel prevent a car from starting. Until anti-freeze is used to lessen freezing in the fuel lines.


5. Car batteries just go kaput and dead!

Old car batteries exert extra effort when it is below freezing or zero. Straining to power the car's major systems. Replace an old battery that is more than two years old. To avoid getting a dead one have a brand new asap.

6. All the engine fluids are jelling up!

Freezing cold and more than below the car fluids will congeal without anti-freeze. This affects the gearbox, engine parts, and the hoses with all kinds of fluid in them! Warm up the car to get them unfreezing for 10 minutes.

7. The wiper blades are malfunctioning and need service!

Brittle wipers will not clean the windshield. Replace it and add de-icers to the washer fluid to remove frozen moisture.

Cars that are conventional and with mechanical parts, with lots of fluid are not fool-proof. So, now you know what the most common car problems will affect cars in the winter months. Information is power!

See Now: OnePlus 6: How Different Will It Be From OnePlus 5?

© 2021 Auto World News, All rights reserved. Do not reproduce without permission.