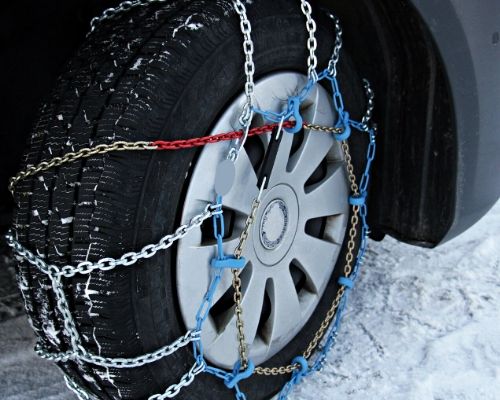 "An ounce of prevention, is worth a pound of cure."
This summarizes everything about what these 7 driving safety tips to avoid accidents is all about. Most of them are practical to apply in this specific driving situation. Driving in the wintertime is where the best drivers thrive and the worst might be a statistic. Hopefully not, with these pointers to keep accidents away!

Experienced drivers will know these pointers compare to others who need to learn more. Though it is good to be familiar with these pointers. Whether old or new drives that will not matter a whit. The bad news is that winter does not discriminate. Random and deadly that is something to take in when in the driver's seat.

1. Cars have mind of their own in the winter.
Do not expect cars to have the same handling characteristics in the winter! Other seasons are easier on the car like not so cold, roads have more traction, and fewer problems when it comes to handling and control. Winter roads offer less grip, dropping temps will affect battery and engine performance. Worse is when cars skin and slide, with loss of control. Do not fight the momentum and go with it!

2. The weather will be both predictable and unpredictable.
Snow, sleet, hail with snowstorms and blizzards are hazards affecting driving in winter. Know when to go ahead or stop if needed. Especially, if visibility is thick like pea soup. Never dare move out in such low to zero visibility and stay home.

3. Do your winter-proofing before winter is here, not when!

Complete all the winter checks for your car and other equipment. A shovel is needed for emergencies. Be prepared, including winter-proofing yourself and the family.

4. Do not rely on car features or you will be sorry.
Keep off the cruise control and do not rely on a car's automated features. Be vigilant and do oversight on all car functions. Winter might spoof some of the sensors which are unfortunate!

5. Develop your sixth sense when driving in the winter.
Most drivers through experience know what to do. Anticipation based on past accidents and circumstances will help "see" what could be ahead. Develop the instinct to brake, speed up, slow down automatically. Winter leaves no time to think.

6. Be alert and do not be distracted.
Keep eyes ahead and keep visibility high. All attention on the road because a split second can change everything. Distraction will kill or maim when cars are involved.

7. Make adjustments to driving styles during winter.

Never drive like it is summer when in winter. Go slower and brake softer to avoid oversteer or understeer on icy roads. Be smart and drive the proper method.

After reading these pointers you need to realize safety is important. Practicing these 7 driving safety tips is more the driving style. Including other crucial factors to observer. Drive smart and be safe because winter is no playground on the roads.

See Now: OnePlus 6: How Different Will It Be From OnePlus 5?

© 2021 Auto World News, All rights reserved. Do not reproduce without permission.