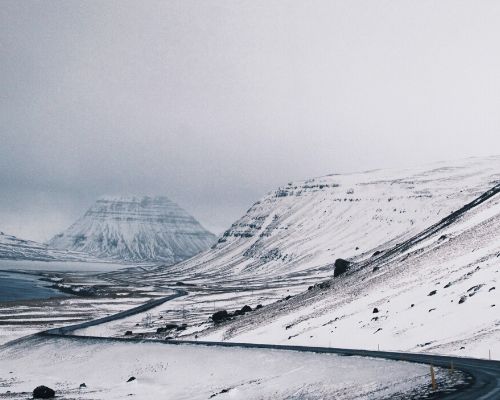 Black ice? Where there are severe and cold winters, they are a danger to motorists. Those who have been warned, but not familiar with it. Might be in for a nasty surprise without warning. Anyone on long road trips or those living in cold areas. Should know how to spot black ice.

Driving over a patch of black ice is a skill preventing spinning and sliding all over. Avoidance is vital to drivers which exposes them to less danger. Not black ice when it is encountered since it is nearly invisible! Here is what you have got to know.


Black ice is different from the usual ice!

In places that get cold and with a severe chill! Black ice sounds cool but do not let the name fool you! Whenever the temperature is from 32 degrees and the mercury starts dipping. Add up the incidence of rainfall to what is happening.

With the rain temperature at higher than freezing. Including ground and air temperature a little below freezing. Moisture hitting the ground freezes fast over the ground. Ice so thin, transparent like glass is almost unnoticeable.

Small changes in temperature slightly above freezing. This melts snow and below freezing will make beautiful black ice. This process will happen again and again in very cold hit, winter areas. Making it a hazard on roads that have patches of these in various stretches. Avoiding it is doable but only if black ice patches are few in-between. Best to avoid it and listen to broadcasts warning motorist of this hazard!

What does it look like? Is it black?

Calling Black ice is very mistaken! Drivers should watch out for forecasts predicting how cold the day will be. If a bulletin informs that lower than 32 degrees and raining. Better be alert for black ice patches while driving.

If drivers see a very smooth shiny black layer over the road, almost like glass. Slow down and drive slowly. Be alert at this point and keep strapped in for safety. Have a 360-degree look and be careful too.

Driving over black ice, what to do?

Some pointers to get right on how to manage to get the car over black ice in one piece. Knowing how to detect it and next is steering the car over the obnoxious hazard. Motorists should master this skill in many affected areas.

1. Do not panic! Be alert and open your eyes!

Think where you are going, and presence of mind is important.

2. Lessen the car's speed purposely, not suddenly.

Reduce speed sparingly, and downshift if it can be done.

3. Look for places without black ice.

Look ahead and feel out the car. Direct the car to patches, without black ice.

4. Stop the car if it is careening wildly.

Pump brakes lightly and steer to where the car should go!

Conclusion

Recognizing black ice and spotting it before it hits. Driving a car over black ice is what should be done.

Spotting black ice it before it hazards anyone is important for safety. Even more is how to drive over it, To get away safe and sound,

See Now: OnePlus 6: How Different Will It Be From OnePlus 5?

© 2021 Auto World News, All rights reserved. Do not reproduce without permission.