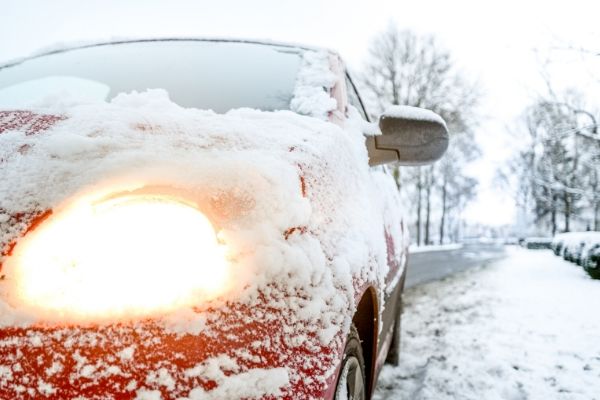 If anyone has a choice staying indoors will be preferred. No one is that lucky enough because they have to go to work. Seriously, driving in winter is not the safest thing to do! The best solution is for drivers to be alert. Keep their eyes scanning for any of these potential winter driving hazards that could ruin more than anyone's day.

Something will do go wrong, it will. Not always the case with foreknowledge of what to expect! Drivers adjust their driving accordingly to the situation when seen ahead. Accidents happen but can be avoided if alert. So, here is everything to be scanned when on the road. Time to begin!

1. Drivers who cannot driver well are menace to everyone on a winter road!

Winter driving hazards are dangerous to all drivers. Enough alertness can help anyone navigate to avoid a mishap! Throw in an unsafe drive and those driving under the influence (DUI). The human element is unpredictable and cannot be avoided at times. It is the nut behind the wheel with no idea how to manage dangerous winter driving. Best to evade them altogether should that be possible!

2. Watch out for ice, snow, deadly black ice on the road when driving.

The first two are very visible because they are white. But black ice is transparent and looks like glass for the transparent nature of it. Driving on patches of road that have ice and snow navigated with ease. If the tires encounter black ice that transparent and clear. Wheels will lose traction and skid out of bounds.

3. Road salt leaves a chemical residue that is not beneficial to cars.

Winter is not friendly on the cars exterior and interior. Salt on roads are saline and will corrode the under chassis if left unchecked. Salt will corrode the under chassis when driving on icy and snowy roads out there. Keep it clean and easy is the best options to consider! Get the best clean from a pro detailer so gunk is nor everywhere!

4. Unpredictable turns of the weather which jeopardizes road safety.

Avoid going out when not needed, to avoid getting stuck in the snow.

5. Poor battery condition that is aggravated by cold weather.

if the battery is not in good condition replace it. Dead batteries will be a problem in the dead of winter!

6. If wheels start to slide with traction at almost nil.

If the tires are not for snow, then expect traction loss. If the tread is shallow or an all-season type rubber.

7. The driver cannot see far enough ahead to spot danger.

At all times the lights, should be working. Visibility must be 100% or better to see what lies ahead on the road!

No matter how you cut it. Driving safe in the winter is very unpredictable unless you can see into the future. Alertness and knowing what winter driving hazards pose, as the worst threat is the edge. Read up and know these winter hazards to keep yourself and family one piece.

See Now: OnePlus 6: How Different Will It Be From OnePlus 5?

© 2021 Auto World News, All rights reserved. Do not reproduce without permission.