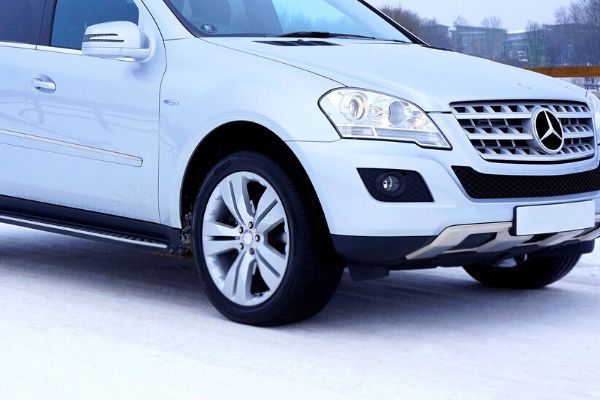 Most drivers will consider this alchemy when it comes to choosing any of these tires. The purpose of this smart guide is to give no-nonsense about tires. Knowing what is the best winter, snow, or all-season does matter, and it saves money too. In the winter season, the proper choice should be winter radials. Period. But, if you digress that is another option. Information about all these tires is essential for safe winter driving as well.

Common questions that need to be answered are these often-asked queries.

A. Do I need winter tires for driving in the snow?

B. What are the differences between these tire types?

C. What is the best snow tire for winter?

D. Does a tire for winter work the same as other tires?

Ignorance is an excuse waiting for mishaps. Know more. That is the key! Time to get to the good stuff, shall we?

1. Winter tires are the best for winter. Though all-season tires could handle some winter driving conditions.
These tires will be best in locations that have moderate climates but none too extreme. Infrequent occurrences of ice, snow, and dropping temperatures in winter can use this. Most cars have this as factory equipped on it. They are the jack of all trades that have a stable ride, long service life, and suited for most climes, except the extreme. Its tread pattern will be best suited for summer and mild winter weather handling.


2. Snow and winter tires offer the best advantages for the winters months.
These tires are built to handle winter conditions with a specialized tread pattern for biting in the winter snow and slush. Extremely suited for cold environments that will give all-season tires a workout. Gives the best grip in winter driving that is always smart for safety reasons.

Winter tires have flexible rubber for better grip without getting stiff! Tread patterns will be deep and reduce buildup for better road grip action. It gets rid of slush, snow, and channels water better. Teeth are the biting edge which digs into the snow. With an extra grip on an icy road for more control.

3. Who gets the best scores for total performance, all-season or winter tires.
Both are for specific conditions, and neither is better, except all-around is best for most not all seasons. In winter, the snow tires get top billing. Mix and match is an option, but better get a dedicated set!

Conclusion
Choosing the right tires for your car is important without compromise. It is anyone's prerogative to save a few bucks by cheaping out with all-season in winter. Everything boils down to what is best where you live. It would not hurt to get all- season for temperate places. Living in places with snow all-year-round will need snowshoes!

Just keep in mind what this smart guide has to say. Getting the most out of all-season, winter, and snow tires are class-A info for the informed driver.

See Now: OnePlus 6: How Different Will It Be From OnePlus 5?

© 2021 Auto World News, All rights reserved. Do not reproduce without permission.