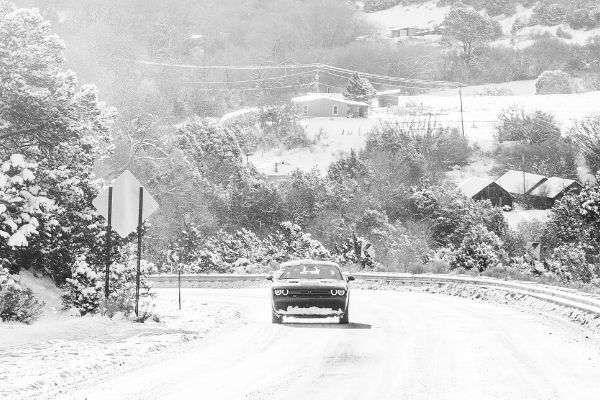 Winter is coming with all the humdrum that comes with it. But, dread follows when roads will soon be covered in snow. More caution is needed this time of the year than ever. The best winter driving tips when dealing with roads that are slippery and icy!

SUVs or crossover are not immune to these conditions. Equipped with AWD or 4WD is not enough when these conditions are unpredictable. If a lighter sedan is skidding then, with a heavier car will be scary! Driving tips in this guide are what should give most drivers a bit of edge. Some minor pointers that need to be cleared are the following.

A. Keep cool at all times!

B. Be alert and do not panic.

C. Keep hands on the wheel at all times.

D. Check the car tires always.

E. Think ahead and concentrate where you want to go!

Let us move on to the meat of the article, and find out more! These are the basics to be in one piece should issues happen.

1. Don't fight the vehicle and let it go where it wants.

Should it happen, there are several things to keep in mind! It does not include crashing into anything, or the side of the road. Hands are relaxed and moving purposely, not randomly (not good!). Look for a point in the road where the vehicles should be. Momentum is your friend because the ESC, ABS, EBD, and BA are working to keep a straight line. Pull or fight against it that will be a dangerous move. Fighting the car will not be a pretty result.


2. Wait for the car to adjust and react. Do not anticipate.

Light and heavy cars will have a different reaction to slippery roads. The weight and momentum will be affected by sudden jerks or movements. Better to wait and react instinctively till the vehicle corrects itself. Sudden shifts in weight and engagement of safety features is like Russian Roulette. Feeling and handling the car is the key to get out alive.

3. Panicking will get you hurt or much worse.

Panicking and losing cool is going to a bad outcome, injury or worse. Smart driving is keeping smooth and slow progress to maintain control. Breathe slow and easy without closing your eyes. Eyes on the road while keeping composure that will work out fine. Be alert to feel out everything happening. Panic will be bad for anyone behind the wheel.

4. Choose the point of the road where the car should go!
Natural tendencies will be converging, with the oncoming traffic. Following where the traffic flows is a formula for a collision. All this time eyes and hands are just doing a bad job! Look forward and adjust with the car's momentum to keep control. Hopefully, nothing hit nor any crash to reach the roadside.

That is the best advice for the best winter driving tips to keep in one piece! Handling any car safely on a slippery or icy road with sound judgment.

See Now: OnePlus 6: How Different Will It Be From OnePlus 5?

© 2021 Auto World News, All rights reserved. Do not reproduce without permission.