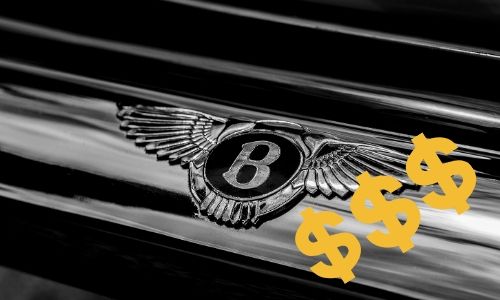 SUVs are the hottest ticket when it comes to cars sold. Already many America and Asian badges have reaped the benefits of shifting to this lucrative market. But, top luxury brands are muscling in on the action. Such posh badges like Bentley, Lamborghini, Rolls-Royces are now getting the high-end SUV market. Compared to the SUV market in the US, these vehicles are a "Posh, Luxurious" and a class of its own.

Compared to other luxury SUVs, these high-enders offer a humongous tag price. Expect the best trim money can buy in a mansion on four wheels. One good thing about these high-enders is all the technology that is packed into it. Knowing things, most A-listers are willing to line up, just get these luscious status quo vehicles into their palatial homes. Got the greenbacks to fork out? Just wait a bit, and one will be landing at your garage soon!

In the works, all these badges have launched their high-end SUV and reaped dividends. There is even a willing waiting list to snap these luxury laden off-roaders. SUVs are carbon emissions truants, but the jet-set are oblivious. It seems that the hard-working SUV has become a pseudo-pedigree wagon. No A-lister is even batting an eyelash though.

Correction these are not luxury SUVs that fall into mundane badges for the average. Luxury SUVs are a dime a dozen. Take your pick from the usual suspects. Any SUV from these top luxury badges are the "exclusive SUV" that only a select clientele can possess. Riding these plush ultra-lux SUVs could only be done by someone from the "Lifestyles of the Rich and Famous" (add the voice-over). The price tag is not a joke, but it has sold better than coupe and sedan options.

Packing it for the Rich to go!
Anyone can buy an SUV or crossovers easily because they are affordable. But, get a Bentley, Lambo, or a Rolls-Royce SUV that is in the "hard to possess and limited entry club" that makes it very desirable! Why settle for an Expedition, when any ultra-luxe SUV has the goods and more.

for example, a Ferrari is the ultimate driving machine that has everything. Get an SUV that is has gained wide appeal, despite the utility tag. Now, get ultra-chic leather, trim everything in high-class accents without the cheap plastics. Next. Pack in all the tech for entertainment and comfort. Lastly, give it all the safety and sedan-like handling, which includes upgraded four-wheel-drive (4WD) mobility. Make it available only in numbers, then it is all good!

It is not about the price tag!
People pay for a premium and this means these ultra-luxe SUVs are for the few. The mass market has got the "usual" SUVs, but this is for the select clientele willing to pay for the badge! Another thing is they come bigger outputs up to 600 hp +. Couple this with all trims that is exclusive to them. Expect Bentley, Lamborghini, and Rolls-Royce to give the jet set the best vehicles in the SUV market.

See Now: OnePlus 6: How Different Will It Be From OnePlus 5?

© 2021 Auto World News, All rights reserved. Do not reproduce without permission.