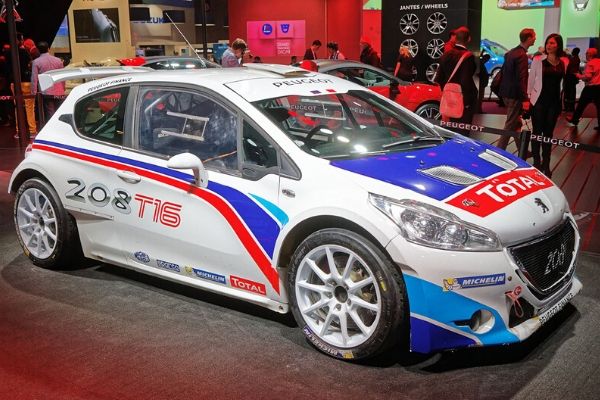 French invasion from

Peugeot

, with 10 cars that are either crossover or SUV inspired. Thought one is a station wagon variant included. Euro style cars are a different flavor, though getting them in US showroom would be like fine French cuisine. Want burgers, maybe escargot for a change?

Just a concept for now, but it looks good. Cues from the "504 Coupe" with retro-future styling. Cabin trim gets plush velour seats, with a future-forward dash. The production model should get a big bore engine. Going EV might be a turnoff for many!

Peugeot 508

Comes in gasoline, diesel, and a hybrid powertrain that is either a sedan or station wagon. Coupe styling and extremely comfy for road trips. Plans to deck this as a high-performance hybrid spitting 300-400 hp. This will be something to see in the US.

Peugeot 308 GTi

Choose between a ho-hum compact hatch, or extra with an aggressive fascia for the GTi variant. GTi has 1.6 four-cylinders with 260-horses output and developed with BMW. Rocket up to 150 mph with a rare manual gearbox. Looks better with the two-tone paint job as well.

Peugeot 208

Inside the 208, there is top-class electronic features and infotainment as an option. Get a gas, diesel, and electric variant as optional powertrains. This small hatch keeps its good handling as it is a derivative of the 205 GTi. Steering is placed low with the cluster above it.

Opel Grandland X

This model is similar to the DS7 Crossback, Citroen C5 Aircross with a German feel kept with it. Get a hybrid powertrain that is a stopping 300 horses in it. All is bumped up that includes improvements too.

Install an optional black hood that is a homage to Opel's GS/E and GT/E.

Opel Corsa

Sibling to the 208 with its distinct appeal that defines it. Sporty handling themed suspension that includes sleek lines that sweep from front to rear. Engines are diesel and gasoline, but the electric powertrain is in the works. Call it French but the German cannot be denied in its car DNA.

DS 7 Crossback

French SUV that has engine options like 1.2-liter three-cylinder to a four-cylinder engine, and turbo engine hitting 300-horses. Love the all-wheel-drive with 149 mph with this SUV. Exterior trim is angular, cutting edge with luxurious looks. Get this for an affordable alternative to the Audi Q3 an

All high-tech with lux looks for a compact crossover. Under the hood is either diesel or gasoline, to an electric option. Optional trim is available, including the interior as well. Surprisingly, the diesel power mill is efficient with pushy torque!

Citroën C5 Aircross

An SUV with front-wheel drive with a bigger and taller stance. Equipped with Advanced Comfort chassis for a better ride, and good handling. All from a Rallye DNA and homage "1970s" look.

Citroën C4 Cactus

Pure lines and a crossover visage in this updated style. Overall, the Cactus is all about functional looks and a distinctive look. Chances are it might be retired eventually.

These 10 cars from Peugeot got you interested? Prepare for French auto cuisine, this will be a treat! Here is to hope for the Peugeot invasion.

See Now: OnePlus 6: How Different Will It Be From OnePlus 5?

© 2021 Auto World News, All rights reserved. Do not reproduce without permission.