Unlike ordinary cars that are bricks, loud, dangerous, and emits carbon emissions. Cars that are connected is the exact opposite of it and better. Communicating with mobile and stationary devices in and out gives it an advantage. Cars have sensors and computers that link up with infrastructures like cars and home devices as well. All these make cars smarter than just a brick.
These benefits of car connectivity began in 1996 with a merger between General Motors and Motorola. From it, the first Telematics System OnStar went online. One feature was making voice calls directed to the emergency center for accidents. It was a breakthrough in telematics technology for the time.
Connected cars remove many of the problems related to conventional cars. They provide nifty solutions and benefits to mobility, communication and safety that was not possible before. It might even be the ultimate solutions to regulate road usage of cars, pedestrians and cyclists who share it.
Driving Safety
Call it electronic "foresight" when the car interacts and communicates with devices outside. Possible accidents and dangers are avoided as car networks with other devices. Drivers reacting may not be enough to keep safe.
Efficiency
No more getting lost with GPS and other apps that help navigate easily. Hive technology will control groups of vehicles for better efficiency and fuel consumption. Traffic is a pain but connectivity steers or warns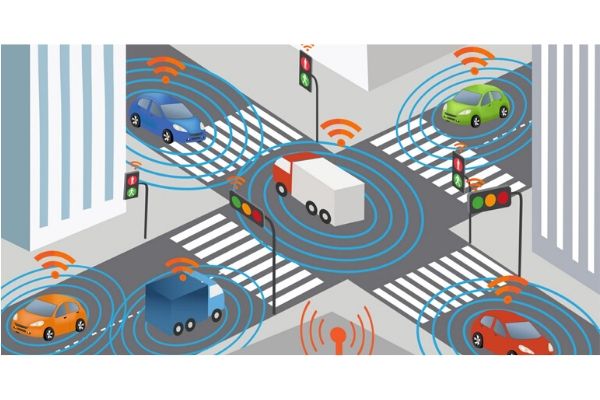 Cost-effective
The Internet of Things (IoT) connects cars to the environment does not come cheap, including the connected auto itself. It helps in easing traffic jams and help save fuel for cars. Carpooling benefits from it. Combining GPS, V2X, and V2P seamlessly with car and infrastructure.

Environment-Friendly

These cars use renewable fuels, not gasoline whose by-product is carbon dioxide. Also, fewer cars and more carpooling are better. More electric cars are the option for a cleaner environment.

Better Access

Mobility for disabled people with assistive technology in cars. If level-5 self-driving is reached with driverless shuttles that will ferry people anywhere.

Data

Gathering data to improve services and anything to improve the driving experience. This will a valuable asset in the future.

As a rejoinder, here are some problems that would be better with a connected car. Unfortunately, these are expected and cannot be avoided in a "dumb car.

Expensive Maintenance

ICE engines are expensive and need maintenance as an ordinary car gets older.

Unrenewable energy

Fossil fuels will not last long and are very dirty that pollutes the air. Electricity is better by far.

Death machines

Cars kill pedestrians and cyclists both on the road. Usually, the passengers are safe, too bad for those outsides.

Development of the connected car has given benefits to those who own it. No dirtier carbon or expensive fuel for every fill-up. Better is that the car adjusts automatically without the driver. Overall everything is good with the driver overseer and the driver-assist features that help immensely. Does a car with sensors and practically decide itself? Most drivers know the advantages but need time to warm up to it. Any thoughts? Let us know.

See Now: OnePlus 6: How Different Will It Be From OnePlus 5?

© 2020 Auto World News, All rights reserved. Do not reproduce without permission.