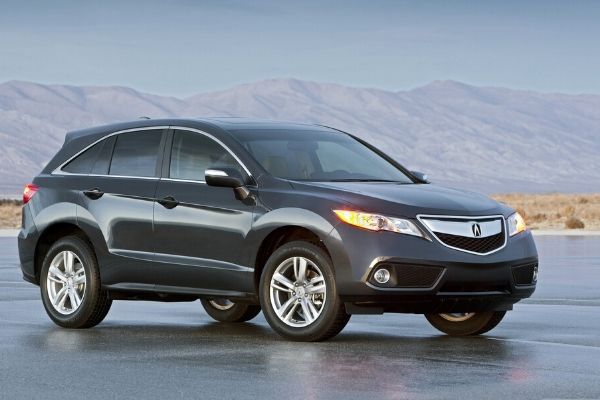 Brand new luxury SUVs are expensive compared to a used luxury SUV that makes good sense. Here are several pro buying tips that will help get a good deal, not a bad deal. Listing everything to look out for when buying them. Let's begin.

VW Touareg (2011-2018)

Have a professional do the checks on the cooling system that might have undetected leaks that isn't disclosed by the seller. Execute a full diagnostic with an OBD 2 device that you might have or have it done by a technician. Be on the lookout for problems connected to the ignition coil pack.

Do a test on all the power tailgate, ignition, locks, sunroof, windows more than one time. Use the cruise control while test driving it. Replace a brake-light switch if an error message flashes on the dash.

Dodge Durango (2011-up)

Probable headache with the Durango might be with the software installed in it. Ask if the required updates for all the software is up to spec before getting the car. Glossing over it should be avoided if anyone is too pre-occupied. Defective driveline sensors are not familiar to buyers. They cause intermittent output power, feels discontinuous, with unusual vibrations detectable.

One trick that some sellers do to avoid blue smoke is to avoid warming up the engine. Have them do this before the test drive. Check the backup cam as well, during the test drive.

Mazda CX-9 (2007-2015)

Look for signs like an AWD system with leaks, a problematic water pump (very expensive fix) when checking. Determine if there are oil and coolant leaks in the engine. A sure sign to forgo buying a car with this problem.

Twiddle and check all the buttons and key fobs before deciding on it. Don't forget to see if the push-button ignition is working well, and test the power tailgate if its function without any problem.

Acura RDX (2013-2018)

A faulty car battery that doesn't last long. Brake pads that have a shorter service life than usual. Driver's seat that wears out fast. Bad Oil consumption is an indicator that the engine needs repairs when under warranty.

Have a software update if vibrations from the driveline happen at certain speeds. Use all the button and key fobs for all the cars functions and check it all is fine. Test the power tailgate sensor that may need an ECU reset.

Lexus RX (2010-2015)

Let a skill technician work on the Lexus Hybrid, not just anybody. Give it a full check-up to inspect the gearbox, suspension and signs of any problem. Do all the prechecks to see if the unit is maintained well. It is SOP to inspect all software, LCD screens, control interfaces, electronics, air-conditioning if they are working well.

Mercedes-Benz GLK (2010-2015)

Software update is needed to correct rough gear shifts when driving. Have technician look for rare leaks in the axle seals, engine trouble codes in the car. See if the tailgate, infotainment and touchscreen with control inputs in order.

On a budget, getting a used luxury SUV is a better option because it costs less. All these pro buying tips will help to avoid a bad deal. Instead, get a good deal from it. These easy to follow tips will be of help.

See Now: OnePlus 6: How Different Will It Be From OnePlus 5?

© 2021 Auto World News, All rights reserved. Do not reproduce without permission.