Driving cars with children inside are nothing to joke about. Especially, if the children aren't in car seats which are designed for their safety. Car crashes will maim or worse end up in a bad way.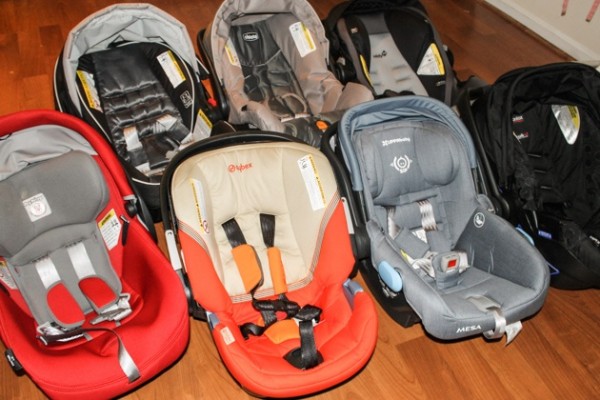 In collisions or any accident, children are the most vulnerable to severe injury.

Follow this checklist when choosing an infant car seat.

1. Best to get a child car seat that will be more than Federal Motor Vehicle Safety Standard 213. Look at the label to check before buying. Getting less than this standard is endangering little ones indirectly and negligent.

2. Make sure to know how to install it the right way. Studying the correct way to do it is best. Guessing the method will compromise the child/infant on it.

3. Better be safe than sorry. Pay a visit to any government agency that will teach the proper installation of infant car seats. A certified expert connected to safety organization will be the best resource person for the job.

4. Don't cheap out on the safety of the little ones. Even if second-hand infant car seats are a steal. They may cost more than the bargain paid for it. One word," get a brand new" or you might regret it forever.

5. Better to fill up the product registration form and be sure to get notification of any product recall. It will warn parents of potential hazards of such critical products for child safety.

6. From infant-only seats (convertible seats) that faces the rear. A new one is needed and later a booster seat for the appropriate age.

Other things every parent has to know about infant car seats

1. Use the right seat as the name implies is just for infants. These seats are designed until they are 22 to 35 pounds heavy.

2. Car seats for infant passengers should face the rear of the car. This will be the safest position for it in an accident. Cradling the baby in the seat will support the entire back and neck. Parents should take note of it.

3. The AAP suggests that changing safety seat based on height and weight limit. If parents are basing it on age that would not be too accurate, and lead to compromised safety.

4. An infant car seat is versatile and can be taken from the car. Doubles as a carrier for the baby, with attachment to the trolley part. It is better to limit how long infants are in the carrier. It deprives them of sensory stimulation.

Conclusion

Every parent should know car seat safety with infant car passengers the stakes are high. Keeping them safe in the car during an accident is a parent's job. Better to know and avoid being a know-it-all would not smart, if you are a parent

See Now: OnePlus 6: How Different Will It Be From OnePlus 5?

© 2021 Auto World News, All rights reserved. Do not reproduce without permission.