Car buyers are in a bind, especially in the US market, wherein the prices of PHEVs are dropping like flies. Go to any car dealer showroom, you'll see many changes in the models available. Hybrid PHEV is getting cheaper. In car shows more PHEVS are taking center stage compared to conventional cars. Too many changes with disruptive technology and trends are turning the automotive world upside down.
Flux is affecting the choice of shifting to hybrids or keeping a gas-powered car in the garage. Motorists are aware of the environmental impact of gas-hungry SUVs, and it is ravaging the environment. Will the hipster culture of keeping with nature as clean and green triumph? Or go on keeping these SUV monsters that are beginning to be nuisances. Is buying an antiquated fossil fuel car a good option compared to hybrids. Here are some compelling insights to consider.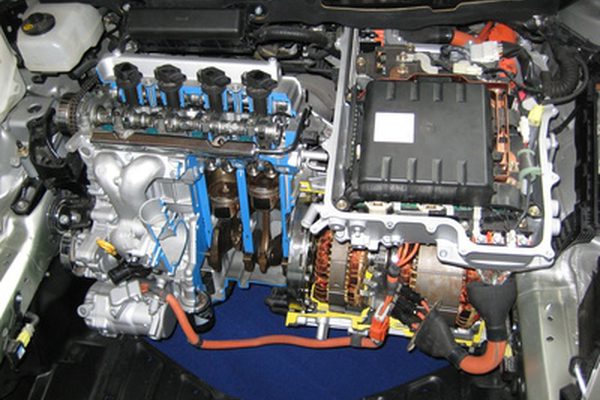 Fast-moving events related to the ongoing demise of the ICE is getting progressive. It will be smart to shift to hybrids than keeping a gas-powered car as the times are changing.

A. More cars retrofitted with a Hybrid engine.

Take a look everywhere, and hybrids or PHEVS are selling fast. Several badges are even planning to resurrect models as full PHEVs. In the 2019 Motor Show, there are hybrid variants on show as alternative options. Traditional cars are getting less interest than hybrid counterparts.

B. There are perks to getting a hybrid PHEV or electric vehicle that is offered by the government.

Buy a gas-powered relic, and it will be poisoning the environment. Purchase a hybrid that will come with perks and extras for caring to stop carbon emissions. The government cannot force the discontinuance of SUVs as a command.

C. SUVs are experiencing severe backlash for increased carbon emissions.

Yes, that huge lumbering hulk of a vehicle is not good for the environment. It gulps gas like nothing and emits carbon emissions by the ton. This vehicle is getting more sales, it will not end good. Harsh criticism from environmental activist and other sectors suggest PHEVs are better.

D. PHEVs are cheaper in the long-run. Without dependence on gas to run.

Gas engines run on sensitive fossil fuels that are affected by price changes. Less fuel is used when the hybrid components take over. Shift from electric to gas and going to both when extra power is needed. Less fuel is used so it helps the pocket and the environment.

E. Car manufacturers are ditching internal combustion engines (ICE) for hybrid engines.

If you are thinking of getting a gas-powered car, better think twice. Assembly lines are retooling for hybrid engines with more demand for cleaner PHEVs. The bells are tolling for combustion engine very loud. Chances of driving a gas-guzzling SUV will not be far from possible.

All these facts are pertinent and will be key factors in shifting to hybrids or keeping your gas-powered car. It is not the be-all solution, but it helps rather than disregarding it. Ready to save the planet, here's the way.

See Now: OnePlus 6: How Different Will It Be From OnePlus 5?

© 2021 Auto World News, All rights reserved. Do not reproduce without permission.