Trending choices for most car buyers are indicators of what is the most popular vehicles on the road. With less interest in sedans, station wagons, minivans, and multi-purpose vehicles (MPV) that are not as in demand as crossovers and SUVs in the American market. Subaru is a good car brand that includes sedans and crossovers, though some would call the 2020 Subaru Crosstrek an SUV. Though in reality, it's chassis is a unibody, not a ladder-type frame.
For all intents, the vehicle has SUV-like performance but still has the comfort of a passenger car. Growing competition from other car badges prompted Subaru to pack it in. Consumers are fickle and spoiled for choices. Compared to the 2019 Crosstrek, engineers and designers are Subaru have included significant changes. Not to forget upgrades in the 2020 version, that gives it a difference.
New Safety features
Crossovers are way safer than any sedan, by adopting the robust form of an SUV. Which gives it a one-up over sedans. Having an off-road vibe that means it can take more pounding than any compact or subcompact sedan. Newer safety equipment that is installed will be automatic power door locking and unlocking system. When the crossover is moving the doors lock themselves automatically. Should a collision be imminent with a collision detection function that will unlock all doors. Keeping all doors open, if in an accident.
Exterior tweaks
Adding pizazz and pep to the refreshed Crosstrek is the interior trim. Redesign headlamps that are LED for better visibility at night. Look closer and the headlight assembly of the Hybrid variant will have silver garnish and trim. Projector beams give better night visibility. Other goodies for the limited version are fog lights.
Engine performance
Two types of engine configurations are available to choose from. Gas model variant with continuously variable transmission that includes an automatic start-stop ignition. The 2019 Crosstrek with hybrid engine has a range of 17 miles when the electric motor kicks in. Otherwise it has a start-stop ignition button now, with improved trim as well. To fulfill the crossover function, it has equipped the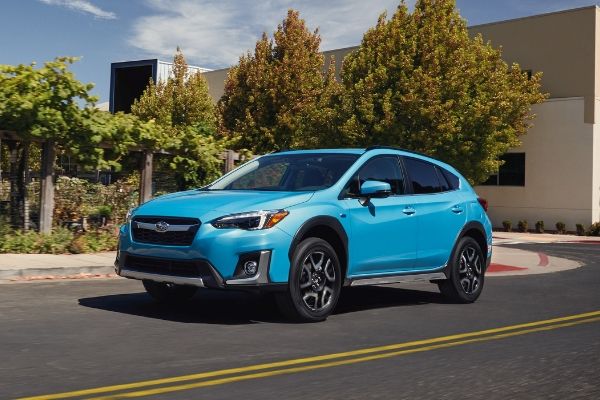 selector. While driving press steering wheel controls to choose intelligent mode that controls traction and control better. Or switch to sports mode that works well on less than gentle terrain.

Interior trim

Select from Premium or Limited Trim option which offers degrees of options available. Go for the premium package that has power driver seat with six-way function, push to start and illuminated drive's console with a tray for storing in both trims. Take note that USB and AUX ports will be located in the storage tray in front. The prolific use of gadgets has incorporated USB ports placed in the rear console unit.

Tag price of the unit

If the 2020 Subaru Crosstrek crossover is preferred, a price tag of $23,155 that is more expensive than the previous model by $250. Have a yen for the hybrid version, from $36,155 that is an increase of $150.

See Now: OnePlus 6: How Different Will It Be From OnePlus 5?

© 2021 Auto World News, All rights reserved. Do not reproduce without permission.