Houston we got a problem will be what comes to mind when SUVs are in time for the great dying, but just won't. Car manufacturers wouldn't just let them be phased out. Instead of hybrid SUVs that are now getting a second lease of life. It seems the sport utility vehicle is here to stay for quite a bit with its smaller less pollutive cousin the crossover. The love affair with the SUV is proving to be detrimental to achieving zero emissions, which is a goal that will save us from greenhouse gases.
A. Carmakers are equipping SUVs with hybrid engines as an effort to lessen carbon dioxide in the environment.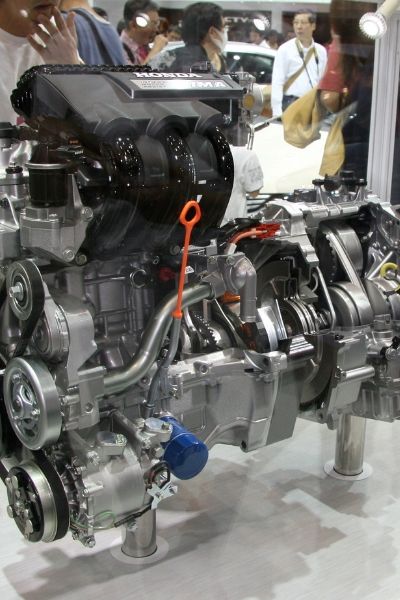 The sport utility vehicles are one of the biggest passenger cars sold today and the biggest contributor to greenhouse gases. Indicators that SUVs are doing more harm than good has prompted a response to retrofit their bigger engines with hybrid gas and electric combo power plants. Instead of ending model lineups of SUVs, they choose the retool option to extend and keep selling these internal combustion engines (ICE) dinosaurs.

B. Even as hybrids they still consume a bigger chunk of fossil fuels.

It's a fallacy that converting a gas guzzle like an SUV will be any better. Big cars will still need the power of the conventional engine, even with a hybrid motor that shaves a small bit from its carbon footprint. Factors such as the weight of an SUV and size needs a sizeable engine to propel it forward. Electric motors will help on flat and level areas but will shift to conventional engine power. This negates the beneficial effect of the hybridized SUV.

C. Sales of SUVs are higher than ever, with more popularity than ever.

Prophets of doom might have labelled the SUV as the harbinger of increased greenhouse gases. Instead, the SUV is now one of the best-selling cars of all time. Even replacing once-popular segments like the family sedan and the all-American station wagon.

D. Beneficial effects from the sale of electric vehicles are negated, by cumulative emissions of SUVs and Hybrid SUVs.

Selling more electric cars is supposed to offset the number of emissions from ICE vehicles. What's happening now is contradictory to the assumption with SUV (hybrid or ICE) as the culprit. All the fuel saved by operating EVs or lessening sales of more fuel-efficient sedans is used by SUVs whether hybrid or ICE. We're back to square one as a result.

Conclusion

Strategies to curb the emission of greenhouse gases by retrofitting SUVs with hybrid engines seems to be an ineffective stopgap. Both to save the environment and help manufacturers earn from their growing demand. The era of ICE SUVs is nearing its end, but it threatens to stay on as a hybrid. Evidence cannot be denied that hybrids are more efficient than SUV at emission, but still, retain the pollutive aspect of its forbear. Existence of hybridized SUVs is just prolonging its imminent death and taxing the environment.

See Now: OnePlus 6: How Different Will It Be From OnePlus 5?

© 2020 Auto World News, All rights reserved. Do not reproduce without permission.