One of the reasons why electric cars are popular with California residents is because it is green energy and does not use fossil fuels. No really expected it but the charging network went down. Many Tesla and electric car owners were left with dead electric batteries. For all the conveniences and eco-friendly benefits that are one of the draws to own an EV or an ICE (Internal Combustion Engine) that emitted greenhouse gases.
This left many electric cars dead on the road, while cars that used gasoline were chugging happily home. If you were one of those stranded with an EV that had no power, then it's wasn't pleasant at all. Caught in such a situation with all Tesla Fast chargers and other charging networks is a total nightmare. Raw electricity that runs electric cars is available with an active supply from the grid. PG& E's decision took everyone by surprise with a massive power outage.
Immediately Tesla sent out power packs to residents that needed it for their cars. This dilemma revealed one major weakness and Tesla will retrofit their charging station with solar cells. Avoiding the possibility of disabling their supercharger grid. Tesla has yet to see the need for a solar-powered car, though the power outage has poked holes into the argument. Even with forewarning of a blackout, most EV owners can manage one full charge. What happens after when the power goes dry.

One particular firm is Envision Solar International that supplies equipment that allows electric vehicle charging. They responded with the emergency to provide solar enable chargers as a temporary measure to provide EV charging. All over northern California, they provided relief with their solar charging equipment. Without their timely response to the massive power shutdown, no doubt many electric cars were no better than scrap.
The proprietary technology developed by Envision is an infrastructure product for EV charging, energy security as energy-related products. Deploying equipment like EV ARC, off-grid, and solar enabled charging that save the day for many EV owners to their relief. When the power shutdown happens or is announce demonstrates the difference in solar charging and charging network connected to the grid.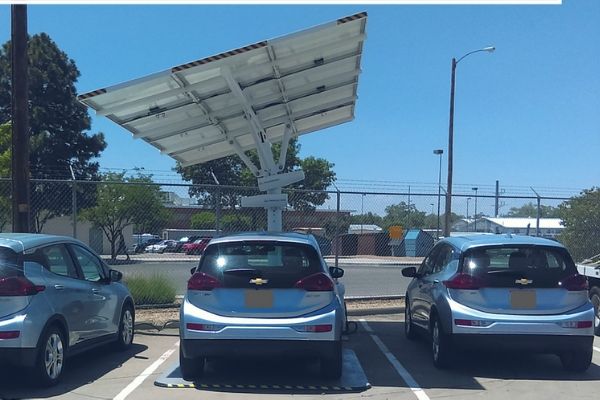 EV ARC equipment sent to service areas of Marin County, Oakland, Berkeley, San Francisco, Livermore and other locations that were in Northern California. It's no guarantee that warnings of an impending outage will keep them from running out of power. This is only demonstrating that equipment provided by Envision is not affected all, by power outage.

Highlighting the disadvantages of supercharger networks that are tied into the electric grid is not an ideal situation for EV owners. However, the advantage of solar chargers and similar equipment only shows the versatility of solar-based power generation. It's a fact that EVs are tied to the grid to go about and mobility is limited by the next full charge. Without the rapid response of Envision, it would have been more stressful for electric cars affected.

See Now: OnePlus 6: How Different Will It Be From OnePlus 5?

© 2020 Auto World News, All rights reserved. Do not reproduce without permission.