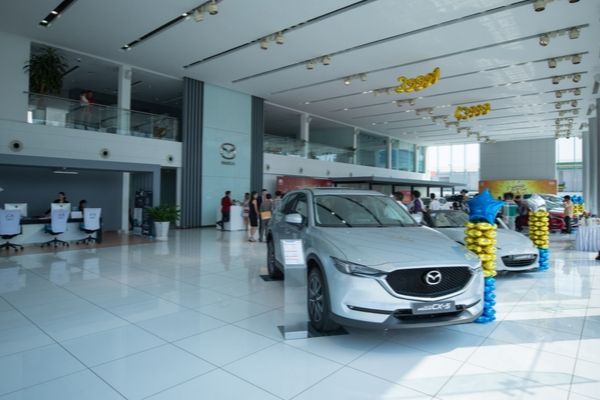 Nothing beats the smell of a new car and better yet getting the keys to drive it to your garage! This is the end all and be all of car ownership. Though getting to this point is where most car buyers will find most displeasing. Fear not, because here is a short guide to ease this dreaded part of finalizing the deal. Consider what car financing 101 has got to say to help ease the most troublesome part of buying a new car. Here are the things to watch out and make a new car purchase a pleasant experience too!

1. Don't pay for higher interest rates suggested by the financing manager.
Looking for loop holes in a client's credit performance, and targeting specific loopholes. Most will suggest raising the interest rate a bit, to make sure the loan is approved without delay. One way to deter this obvious ploy is to get a pre-approved loan before going to the dealership. Relying on in-house finance of dealerships are the ace in the hole that gets more from all autos sold.

2. Determine how much is spent for monthly installments.
How much should be paid for the duration of the loan, until its fully paid? Dealers like to stack payments and include add-ons that are either on discount or freebies. This method will sandwich everything in and pad the monthly installments for higher premiums. Know how much is due by checking for second opinions how much is the monthly installment.

3. Never be convinced to add unnecessary add-ons that will be an unnicesary expense.
Veteran dealers and those skilled at selling cars know what makes a customer tick. Sugar coating the deal with extras that are otherwise part of the package or aren't needed at all. Inexperienced car buyers don't realize most cars already have what they need in the standard package.

4. Drawing out the loan, longer than it should be.
How long should the buyer pay for the loan applied? Car dealers have options for payment options that are longer or shorter to pay for. The longer it takes to repay a car loan means paying more interest than you should. Get a shorter time to repay the monthly installments then pay lesser interest!

5. Avoid spurious fees that shouldn't be added to the purchase price.
Everything that is charged for the sale of the car includes everything that is part of the total cost. But, sometimes some extra fees that aren't part of the sale are slipped in! Better to make it clear with the dealer how much is everything and what should be paid for. Never allow anything that seems off-hand!

Altogether, this is just part of the process of buying a new car that can be better by knowing all these financing traps. Optimizing knowledge about car financing and getting around these inconveniences is an advantage. Information is power and the upper hand is with the buyer, who is in the know about stress free car financing.

See Now: OnePlus 6: How Different Will It Be From OnePlus 5?

© 2021 Auto World News, All rights reserved. Do not reproduce without permission.