Sedans used to the most preferred cars until the SUV or Sport Utility Vehicles came into the market. One of the best-selling vehicles that are driving out sedans from showrooms. Increased sales of SUVs are causing the lineups of most car manufacturers to have fewer sedans. Though some car manufacturers have opted to retain lineups that have sedans in them.
But, it's a fact that more SUVs are coming out of the design think tanks into a dealership showroom. Proof of this is the auto shows that feature many new cars for the coming model year. Some even speculate that lessening demand for sedans will see more SUVs on the display floor in years to come. Car manufacturers need to sell cars to make a profit but if their lineups fail commercially, they lose money.
One popular car category that has become somewhat a watered-down version of the SUV is the Crossover. One of the first crossovers is the Toyota RAV4 that was a novelty which took took everyone by surprise. Though not as big as a full-sized or mid-sized SUV, it has aspects of performance that emulate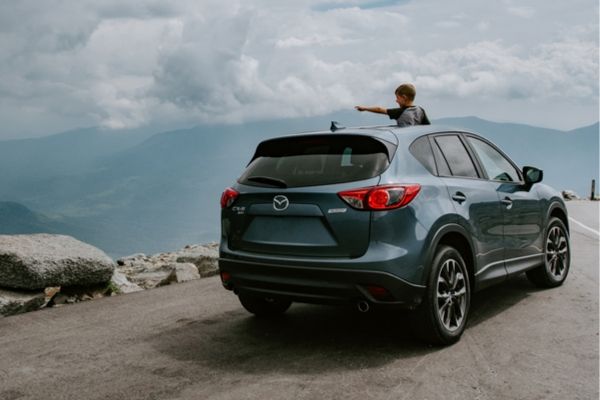 what SUVs can do.

Now, most brand new passenger cars are either an SUV or crossover type that is getting to be a trend in America and most auto markets. Much so that the subcompact sedan or hatchback is getting less attention. The once-venerable family sedan is getting redesign into a crossover as well. To add to the expanding class of crossovers, that come in a subcompact, compact, and even mid-sized as well.

Mobility via the drivetrain

SUVs

Most SUVs have a Four-Wheel-Drive differential that is either fulltime or part-time. Though some SUVs come in 2WD that is usually a rear-wheel-drive setup for the drivetrain. Then there are some that are equipped with All-Wheel-Drive (AWD) as another option.

Crossovers

Most of them are either 2WD or All-Wheel-Drive depending on the trim of the model. Also, crossovers are front-wheel drive (FWD) nor rear-wheel drive (RWD) like most SUVs. And the main highlight of most crossovers is that they are based on a car.

What's under the hood

SUVs

They are equipped with more horsepower and torque compared to crossovers. Their engines are usually in the 2.5 or 3-liter and above for more pickup and suited for towing purposes too. Plus, they aren't very fuel-efficient and come in diesel or gasoline models

Crossover

Since they are derived from cars, their engines aren't as heavy-duty as an SUV. Many of these engines are also used on a sedan, with some modification.

The Chassis

SUV

They are built on ladder-type chassis or cab on chassis that is heavier and more rugged in construction.

Crossover

Uses a Unibody that is also used in sedans. They are lighter and less rugged that's suited for less heavy-duty work!

Conclusion

One can never tell with SUV as gas guzzlers and crossovers which are more fuel-efficient. Both are now the bestselling vehicles in showrooms, but the SUV is one of the popular vehicles in the US and in the world. Time will tell if the crossover might be the preferred choice!

See Now: OnePlus 6: How Different Will It Be From OnePlus 5?

© 2021 Auto World News, All rights reserved. Do not reproduce without permission.