Does this headline look real sweet? Get a new car deal for less than $20,000 and pocket-friendly, or just vision getting blurry. Believe it or not that car dealers are competing to get your nod on a brand-new car purchase. These cars shouldn't be scoffed at because they have better safety, electronics, with improved trim and are deals on wheels that are hard to ignore. Get a used car that's about $10,000 and expect problems. Add a little more and get a new model without the nuiasances! Take note that these models range from subcompact sedans or hatchbacks that will satisfy most car buyers.
Our list of the best picks in 2019/2020

1. Honda Fit- cost $ 17,120
Fuel EPA Combined/city/highway:
36/33/40 mpg
Extras:
A small subcompact that has Bluetooth compatibility, with LED type brake lights. A roomy backseat and space for putting stuff. The subcompact sized car exceeds others in this aspect.
2. Toyota Yaris Sedan-cost $ 16,405
Fuel EPA Combined/city/highway:
35/32/40 mpg
Extras:
It's got 106 horses under the hood, touchscreen infotainment, keyless entry, and Bluetooth as well. Equipped with an automatic emergency braking for extra safety. Used to be the Scion iA equipped with a 1.5-liter engine, either in a 6-speed manual or automatic.
3. Kia Rio Sedan- cost $16,675
Fuel EPA Combined/city/highway:
36/33/41 mpg
Extras:
The standard trim has infotainment with Android and CarPlay flexibility, and SiriusXM satellite radio too. A I.6 liter, 120 hp engine that has a CVT for better performance. Included as stardard are LED headlamps with automated emergency braking for extra safety. Don't forget a Keyless sentry which secures the car from theft!
4. Chevrolet Sonic Sedan- cost $ 16,295
Fuel EPA Combined/city/highway:
31/27/38 mpg
Extras:
Get pep from a 1.4-liter turbo engine with 138 hp and 148 Nm too. The package for this trim includes a 5-speed manual or 6-speed AT drivetrain. Standard with it is LED daytime running lights and 10 airbags! Inclusive of 4G data and is Android or CarPlay compatible, with Wifi for connectivity.
5. Hyundai Accent Sedan- cost $ 16,125
Fuel EPA Combined/city/highway:
36/33/41 mpg
Extras:
Get a good deal with a package that's affordable and comes with goodies too! This entry-level car has 15-inch wheels that are propelled by an in-line four-cylinder engine. Its drivetrain is a CVT that is a good option. Pack in cruise control, power windows and locks, with Bluetooth as a touchscreen feature as well!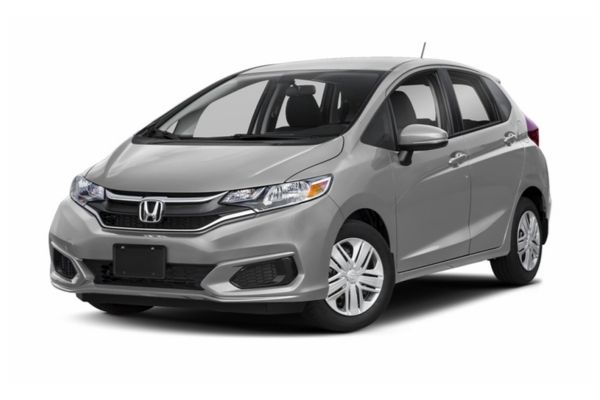 Other options to explore are these in part 2.

1. Mitsubishi Mirage G4- cost $ 15,925

2. Nissan Versa Sedan- cost $ 15,625

3. Ford Fiesta Sedan- cost $ 15,235

4. Mitsubishi Mirage Hatchback- cost $ 14,790

5. Chevrolet Spark Hatchback- cost $ 14,095

Opting for these choices is smart because of the sticker price, mpg for fuel mileage, safety features, and other extras that come with it! Get any of these new car deals and see just how pocket-friendly there are as well. No need to break the bank because at less than $20,000, ech one is a real deal!

See Now: OnePlus 6: How Different Will It Be From OnePlus 5?

© 2021 Auto World News, All rights reserved. Do not reproduce without permission.