Green concerns have prompted the success of the electric car that is a major disruptive technology which is overtaking the combustion engine. On the horizon is another major disruption courtesy of Hydrogen Fuel cells that is a cleaner source of green power! The success of Tesla's electrification inspired other companies to develop counter technology like hydrogen-powered fuel cells.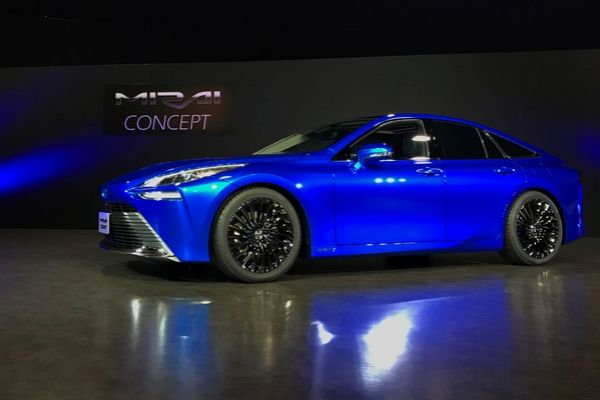 What are Hydrogen Fuel cells and how to dislodge Tesla's dominance

No doubt the alternative fuel car niche has already been dominated by Tesla with other players trying to do better. Another strategy to get a cheaper and cleaner energy source that will be truly green. It's all about having the least amount of greenhouse gases which is the goal of car makers now!

How does Hydrogen fuel cells get power?

A key element is Hydrogen, that is one of the most abundant elements in nature. The hydrogen is drawn from an electrochemical process. A continual supply of oxygen and hydrogen will keep the battery-powered.

Compared to electricity which is a cleaner way to power vehicles or any machine! When both hydrogen and oxygen react to each other with a byproduct of water!

For automakers that seek to create a niche out of it, that will be a billion-dollar windfall when the technology matures! Much like how Tesla went against the tide and is one of the biggest electric car makers.

The Hydrogen revolution is coming

Big reasons for adopting Hydrogen technology in cars and other applications is an industry that will benefit automakers as well. Advanced energy research into developing Hydrogen as car batteries might peak in 2050. Another disruptive trend to offset electric car technology. Everyone is in a rat race to get the benefits of extraction energy from Hydrogen that is far cheaper and cleaner process.

Enter the Toyota Mirai with a twist

Tesla should have its cards close by because another challenger is knocking on the door! Meet the Mirai, which is a next-generation car with an advanced fuel system. It screams Tesla killer, and it is a fuel cell electric vehicle (FCEVs). Design as a counter-trend to Tesla and other electric vehicles.

Powered by hydrogen that is more abundant and less complex than electricity. Between the two with electric that has a bigger carbon footprint. A hydrogen power car only has water as the byproduct from the chemical reaction that creates power top propel it. More goodies are an increase in driving range by 30% compared to the older Mirai. Toyota hopes that their Mirai will sell and convince more people to opt for cleaner hydrogen power.

Tesla, Mirai and hydrogen fuel cells

Everything is in flux, and the auto industry wants a zero-emission car that comes without a carbon footprint! The development of hydrogen fuel cells will get a push from the Toyota Mirai. A stab at electric car batteries is a major development that might offset the electric car industry and will be another major disruptive technology soon.

See Now: OnePlus 6: How Different Will It Be From OnePlus 5?

© 2021 Auto World News, All rights reserved. Do not reproduce without permission.