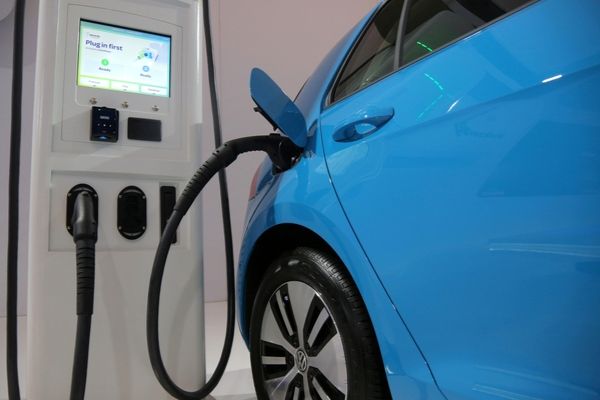 Days of lining up at gas stations are nearing its twilight as electric charging stations are becoming a common sight. The electric revolution that ushered in the Plug-in Hybrid Electric Vehicle (PHEV) and Battery Electric Vehicle (BEV) is slowly changing how we view mobility and what powers it. Sooner than we know it, there will fast chargers for all PHEVs and BEVs to top up their batteries in just minutes. Instead of filling up with gas, charging car batteries will be common anywhere.

Essentially, these stations will be hooked to the power grid to get electricity from. Physically the equipment will be different but work on the principle of filling up! This present generation might be the last one to experience the act of gassing up. Those who support fossil fuels further on are oil companies that are trying to hold on

.Electric Vehicle technology has proven disruptive and bore fruit for the companies that dared the future. Tesla's magic and the retooling of car companies to produce EVs is apparent. Even the conversion of some models into hybrids and selling them commercially. More hybridized cars are sold with electric cars too, affirming that gas and oil will be less used as automotive fuel.

One big game changer for disruptive technology like Electric cars is the minimized carbon footprint it has. On the contrary, fossil fuels are burned to produce electricity to power EVs. Not a very ideal situation for supposed green technology that saves the planet. Just a temporary problem until other ways are found to recharge an electric car battery. Other solution might be to use solar power to charge EVs directly. One instance may be using solar panels to generate power for electric power cells. One big problem is power outages that affect electric car owner unable to charge!

Shifting to electric power prompted major oil companies to include EV chargers, in gas stations. Tesla has inked a deal with Wawa to place Superchargers near the gas pumps. A combo of gas and electric superchargers is a response to the major shift. The companies that decided to join in the electric crusade are Repsol, Shell, and BP who are major players that can't afford to be left out!

Future trends like these are inevitable, and the only response is to adapt. Letting such opportunities to pioneer and provide electric charging where needed will be important to survive. Ironically oil companies have resisted any shift. Now, sales and manufacture of electric vehicles are getting brisk!

Infrastructure for electric vehicles needs to be developed further, but Tesla's supercharger network and similar charging grids are pointing the way. There are even plans to make charging networks that juice up any EV with a receiver. While the car is running on the street, but that's in the experimental stage.

Gas stations will be around for a while longer, though some are adopting superchargers to accommodate electric car charging. How would it look when all that's seen are charging car batteries, not pumping gas? Just wait and it will be.

See Now: OnePlus 6: How Different Will It Be From OnePlus 5?

© 2020 Auto World News, All rights reserved. Do not reproduce without permission.