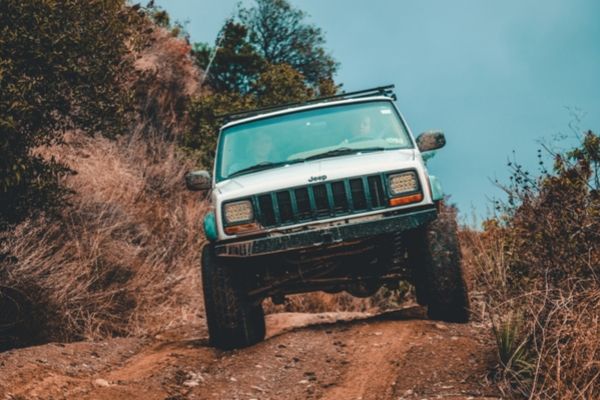 Road accidents do happen and collisions are not an uncommon occurrence. Improvements in safety features have made cars very safe! With airbags, active and passive safety features bundled, feeling secure is inevitable. But, on the other hand, certain cars like SUV have benefited from too.

SUVs are how sellers because they are the most robust cars on the road. Bad news for the drivers of other cars smaller than robust SUVs, because SUVs can kill. For those with these large vehicles, then good. Drive a smaller sedan, better try to drive carefully or be more alert to save your life!


Compelling evidence point to deadly results in SUV collisions

According to the Insurance Institute for Highway Safety (IIHS) org that releases finding of SUV-related car crashes.

-Most late model SUVs have a 28% chance to kill drivers in smaller cars in 2013 to 2015 in car collisions.

-There is a reduction of 59% in the period from 2009 to 2012, compared to 132% from 1989 to 1992.

-SUVs with heavy from bumpers overpowered the absorption of force of car bumpers.

-The IIHS found out the reduction of killing car drivers went down to 23%, with a light truck and car collision. Due to an agreement to make compatible pickup designs in 2003

Factors that contribute to the killing effect of SUVs

Collisions have several factors that make a deadly mix of physics and materials. Pickups and SUVs are made to be heavy and robust that they are one of the safest vehicles to ride. Too bad for the one in the car though, because cars are a totally different design too!

A. Weight can kill

Pickups and SUVs are one of the heaviest cars on the road. There is no such thing as a large car, only a large truck. Truck sizes are in the midsized to large format and the extra mass transfers kinetic energy more.

B. Compared to cars or family van that is lighted in construction. A truck uses more steel and aluminum in its construct and sits on a chassis. Unlike cars that are unibodies.

C. Size of the bumper of a truck that uses metal and plastic. Cars only have plastic bumpers that crumple easily.

D. Bigger engines under an SUVs hood will propel it at greater speeds, and transfer more force. Tailgate a car and kiss the bumper, then expect something to fall off!

E. Ride height is a factor when collisions are centred on the driver's side.

How safe are other drivers from SUVs

Other drivers need not fear a collision with an SUV because of safety devices that help avert it.

A. Use of Autonomous Emergency Braking system in SUVs prevents collisions.

B. Improved airbag technology and added airbags, make it safer.

C. Driver aids help in driving a car.

One thing is sure, and that a robust SUV offers the most protection for their occupants. It's a fact that SUVs can kill, but improvements to SUV design is the most important consideration. Better to be more careful than let anything happen when driving!

See Now: OnePlus 6: How Different Will It Be From OnePlus 5?

© 2021 Auto World News, All rights reserved. Do not reproduce without permission.