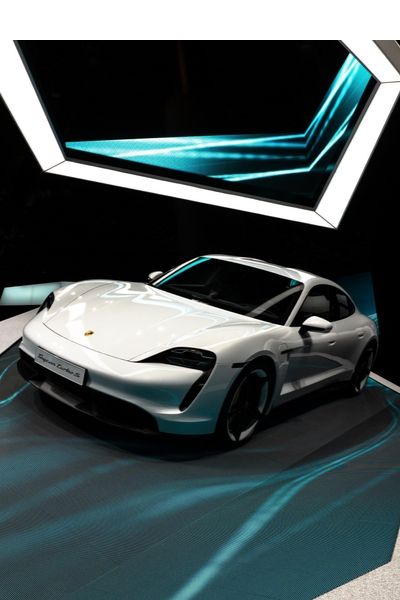 Are you ready for it? What are the best cars in 2020? There's a lot to look forward to and more than ever with car makers pushing the envelope in technology and design! Best of all, the entry of electric cars has made waves and are now in direct completion with gas-powered cars. Most distinct is the move from more traditional sedans to other types. Sport Utility Vehicles are major draws, and electric SUVs are now in development too! The only limit is how much pockets can afford, but even entry-level cars of all types are getting competitive. Now, let's see what's in store.

2020 NISSAN VERSA

An affordable car with good options for a good price!

There's no such thing as the cheap car now! For Nissan's Versa, it translated to a car that is pleasant to drive and packed with safety technology too. For $ 19,000 it comes with all the modern safety equipment and with that a very affordable car. As subcompact sedan, it has all the world-class technology for a car that won't break the bank.

2020 CHEVROLET CORVETTE
It's the quintessential American car that redefines sports car to a tee!

The Corvette is digging into the American tradition of making muscle cars and re-inventing it for another generation. Now, with a mid-engine placement and a better slew of performance specifications that is a legend. Mid-engine sports cars like the Corvette changes it into a performance land rocket and everything to absolute driving dynamics. Want one? Get it now at $60,000.

2020 FORD ESCAPE
Ford's compact offering to compete in the already overflowing crossover and compact SUV market.

The demise of sedans in favour of SUVs or Crossovers has led to the upgraded Ford Escape. Compared to the EcoSport, the Escape offers more with better standard equipment, enhanced technology, and better fuel efficiency too. It comes with a hybrid option that is set to compete against other brands. The compact size makes it less of a guzzle compared to bigger SUVs or crossovers too!

2020 GMC SIERRA HD
America's love affair with the heavy-duty pick continues in GMC's monster of a truck!

Even with the switch to electric vehicle technology, the heavy pick up is the one to beat for power and 4WD performance. Even with its heavy-duty appearance, it still has comfort and luxury despite the rugged exterior. Get this for the 35,500-max towing capacity and extra new features that include a rear cam too!

2020 PORSCHE TAYCAN

The electric super car that is redefining what a sports electric can do.
This Sports electric car from Porche is their answer to Tesla Model S. Giving an unprecedented level of handling and performance that will be a benchmark for others to follow! This car is engineered and designed to hit the gas car market and prove how EVs will be the better performers.

What is the best cars to come in 2020? Will the Taycan prove its point that gas cars are on the way out, for real. This selection of cars is what to expect in 2020.

See Now: OnePlus 6: How Different Will It Be From OnePlus 5?

© 2021 Auto World News, All rights reserved. Do not reproduce without permission.