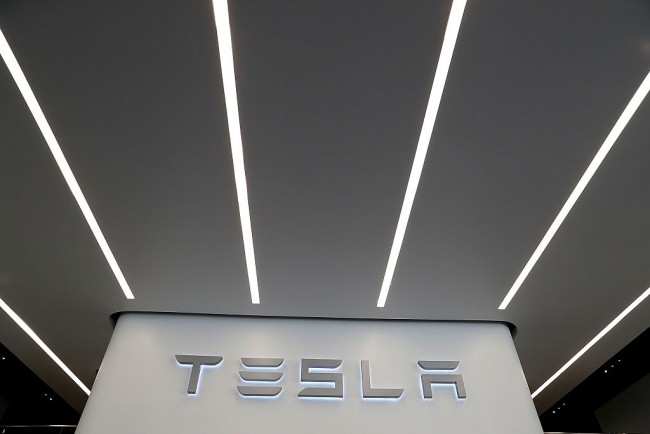 Tesla Motors market value has overtaken Ford. More details here.

(Photo : Justin Sullivan/Getty Images)

Tesla Motors was previously rumored to have been going bankrupt earlier this year. Its stock was in rapid decline, and there was speculation about the Model 3 being delayed as a result. However, recent reports seem to indicate otherwise.

According to a report by the BBC, the Silicon Valley electric vehicle manufacturer's stock has overtaken that of Ford. The electric car maker's shares added over 7%! At the close of the trading, the EV maker had a market value of $49 billion, while the American motor company only had a market value of $46 billion!

In December of last year, it was reported that the Silicon Valley company would soon go bankrupt due to the Model 3. According to the high-performing hedge fund manager, the upcoming vehicle could result in a total wreck for the company and put the company's stock at $0.

Mark Spiegel, the founder of hedge fund Stanphyl Capital Partners, believed that this was the case because of the upcoming car's price tag. Elon Musk had promised to sell the Model 3 for as little as $35,000!

Jim Chanos, an investor from Kynikos Associates, also predicted Tesla market value to decline after its controversial merger with Solar City. In 2016, the company's stock was down by up to 25%. In addition, there was a lot of controversy surrounding all of the crashes involving the electric car manufacturer's autopilot feature.

Spiegel and Chanos' analyses of the company's stock were due to several factors. First, while the company reported a $22 million surprise profit in the 3rd quarter of 2016, it was the company's first in years. Most of it came from a one-off sale of government subsidy credits. Without that, the company would have actually lost around $117 million in the 3rd quarter.

Next, each Tesla EV costs a reported $81,000 to build. While they are currently profitable on their own, they sell at a price point only of over $100,000 which is accessible only to higher-income consumers. With the new Model 3, how could they sell it at $35,000 and still expect profits? They would need to cut their production costs by over half!

In February of this year, the analysts who predicted the company's demise seemed to be correct. Goldman Sachs downgraded Tesla stock from "sell" to a "neutral" rating. Moreover, there was talking about the Model 3's delay, leading many to believe that the company was already on the brink of bankruptcy.

However, the recent report from BBC and another report from The Guardian about the enterprise's stock overtaking Ford is promising. Investors are now more secure with the company's stock and they believe this is due to a push for greener cars. In 2018, when the Model 3 will be fully delivered, the company may not be bankrupt after all and may be a top-selling brand.

Tesla may be looking at a good year for 2017 and an even better 2018. The company is slowly expanding, and the Model 3 could be a top-seller with its low price point. What do you think about the company's stock and upcoming releases? Share your thoughts and comments below!

See Now: OnePlus 6: How Different Will It Be From OnePlus 5?

© 2020 Auto World News, All rights reserved. Do not reproduce without permission.