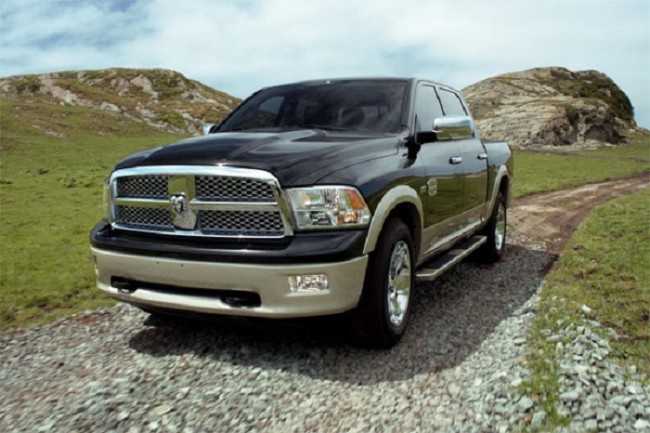 Texas Auto Writers Association presented the 2013 Texas Truck Rodeo awards this past weekend, in San Antonio, TX.
Of all the winners for the event, the 2013 Ram 1500 took home the biggest prize for winning the "Truck of Texas" award. The new Ran series also won "Truck Line of Texas" and "Full-Size Pickup Truck of Texas" awards as well.
For the third year in a row, Jeep Grand Cherokee won the "SUV of Texas" award. The Grand Cherokee, which is the most awarded SUV in history, also took "Sport Utility of Texas" and won best "Full-Size SUV of Texas".
Click here to see the entire list of vehicles that took home awards at the event.
"Texas is a tremendously important SUV market and we have proven that winning TAWA awards increases showroom traffic and increases sales", said Mike Manley, Jeep's president and CEO in a press statement. "Through September of this year, Jeep brand sales are up 20 percent nationally, and nearly double that in Texas."
Buick's 2013 Enclave was named "CUV of Texas" as well.
Award winners were chosen by 50 Texas Auto Writers over the course of two days using a Borda election method whereby the results were determined using points assigned to members' first, second and third choices according to the press release.
The Ford F-150 won the "Truck of Texas" award in 2011.
Click "Start" to begin the slideshow.
Related Articles:
2014 BMW 4 Series Convertible Specs, Price Unveiled (VIDEO)
Tesla Model X Debut: Over 6,000 Vehicles Already Reserved
F-35 Fighter Jet Deal: Israel Signs on to Make Helmets for The U.S.
Brad Keselowski Drives With a Jack Under His Car, Still Wins AT Charlotte (VIDEO)
Porsche Macan And Its New Headlights Teased Before the Los Angeles Auto Show
See Now: OnePlus 6: How Different Will It Be From OnePlus 5?
© 2021 Auto World News, All rights reserved. Do not reproduce without permission.