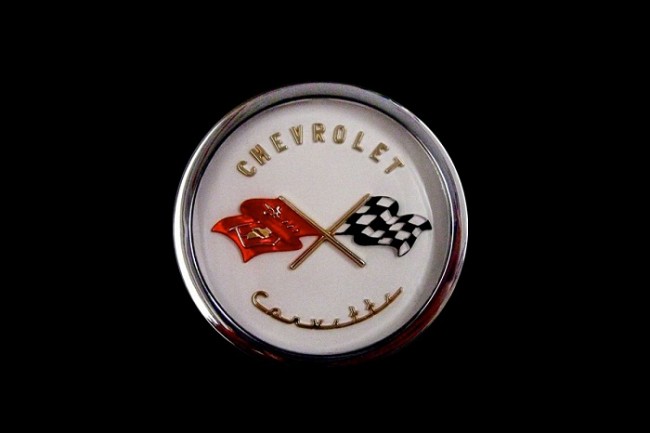 Chevrolet announced that they will be unveiling the 2014 Corvette on January 13, 2013 at the North American International Auto Show in Detroit, MI.
The company made the announcement through a press release today, also confirming that the new vehicle will also feature a new logo as well.
The new Crossed Flags logo was revealed at Road Atlanta, where Corvette Racing also celebrated a sweep of the 2012 production-based American Le Mans Series GT championships according to the press release.
Since being introduced 1953, the Corvette has incorporated different variations of the iconic Crossed Flags logo. The first Corvette was released in 1953 with an emblem that featured a checked flag across the American flag. This was done because at the time the American flag was prohibited from being used commercially according to the Chevrolet site.
The logo changed a little in 1962 when it featured more of a circular frame, with a "V" shape beneath the flags. The logo stayed this way until 1984 when it got rid of the normal Crossed Flags design, but kept the checkered flag which appeared on the left for the first time.
The company kept this logo until 1996, and a year late the more classic Crossed Flags design was brought back until 2004. The current logo was introduced in 2005 and will become a part of history when the new design is released this January.
The logo's design has evolved as each car does, but through each change it remains one of the most well-known logos worldwide.
Click "Start" to begin the slideshow.
See Now: OnePlus 6: How Different Will It Be From OnePlus 5?
© 2021 Auto World News, All rights reserved. Do not reproduce without permission.