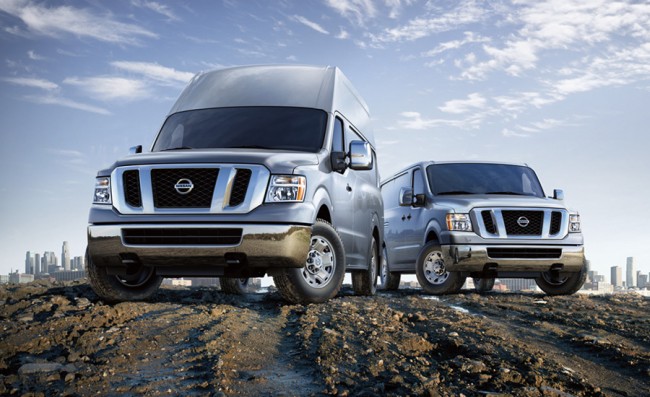 Nissan announced at the IAA Commercial Vehicle Motor Show that they will be releasing an innovative new electric NV200 concept van in 2013.
The auto company stated in a press release that they are currently in the final stages of development for the zero emission car, but they have already been testing it to get an idea how the vehicle will perform.
The electric car has been tested in multiple areas in the country including New York City and in other countries like Japan and England. The car is being tested to determine how the car will drive in certain locations and if it should only be sold in specific areas or for specific reasons.
The car was designed by Nissan to have a lot of storage space while also remaining comfortable for passengers. These aspects of the vehicle will serve useful if Nissan especially since Nissan already has a deal with NYC to provide them taxis for the next 10 years.
In 2011 Nissan won a $1 billion 10-year contract with NYC to supply electric van taxis starting in 2013 according to Green Car Reports. The city won't completely convert to van taxis but we could see a drastic increase in electric taxis.
Nissan has received assistance from FedEx Express since 2011 to help determine if the vehicle will be able to be used as a shipping vehicle as well. FedEx Express has stated that they are trying to improve the company's image when it comes to the environment, as the company realizes the more electric vehicles they use the better the earth will be. So far the vans have been working out well for the company.
"As a global fleet operator, FedEx Express is always looking for measures to improve the efficiency of its vehicles," said Russell Musgrove, managing director Global Vehicles, FedEx Express in the press release. "Through the development and deployment of innovative technologies, FedEx Express has continually improved the energy efficiency and reduced the environmental impact of its fleet. We are delighted to collaborate with a global player like Nissan in the development of an urban all-electric delivery van."
Nissan is also committed to helping the environment, as the company is aiming to become the leader in zero emission vehicles according to the press release.
Click "Start" to begin the slideshow.
See Now: OnePlus 6: How Different Will It Be From OnePlus 5?
© 2021 Auto World News, All rights reserved. Do not reproduce without permission.