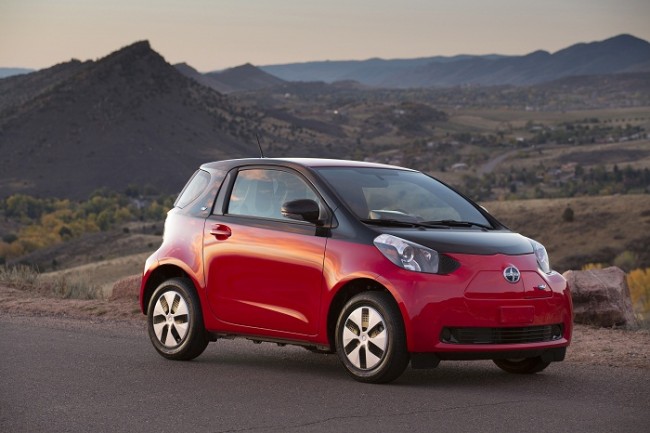 Toyota Motor Sales Inc. announced the arrival of the 2013 Scion iQ EV in the United States in a press release on Wednesday.
The iQ EV will be an electric four-seat vehicle designed for city driving and for college students.
"Toyota believes battery-electric vehicles have the potential to play a role in future mobility strategies," says Chris Hostetter, TMS group vice president of strategic planning in the company's press release. "Up to now, cost and convenience issues have limited BEV's appeal with a broad consumer market. Toyota developed the iQ EV specifically as a city commuter, for use in an urban environment, where driving distances are likely to be short, charging opportunities numerous, and its compact proportions beneficial."
The vehicle features Toyota's new lithium-ion battery which provides an electric power consumption rate of 104 Wh/km. The innovative battery provides an estimated driving range of around 50 miles on a full charge.
It takes around three hours to fully charge the vehicle.
The iQ EV comes with an HDD navigation system and the brand new AVN unit with several EV driving features. The seven-inch screen displays vehicle information like overall battery consumption used and audio options for the car.
A range map option is also available. This would showcase the distance the iQ EV can travel with its current battery charge.
Production for the car is currently underway.
Click "Start" to begin the slideshow.
See Now: OnePlus 6: How Different Will It Be From OnePlus 5?
© 2021 Auto World News, All rights reserved. Do not reproduce without permission.