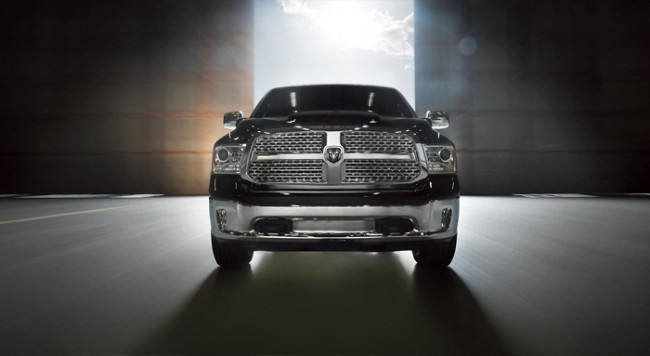 The new 2013 Dodge Ram 1500 may be the most anticipated truck in quite a while.
Having first been reveled at the New York Auto Show in April, people have had to wait over five months to get their hands on the new truck.
For 2013, the Ram comes with Uconnect Access which combines a new lineup of smart media centers with a powerful new wireless platform. Interested customers will have access to a number of different ways to access new connected services and applications by using the vehicle's 8.4-inch touchscreen display or the web according to a Dodge press release.
The Ram 1500 will be released in five new colors and there is a new 3.6-liter Pentastar V-6 engine with 42 percent more horsepower and 13 percent more torque as compared to the previous model.
Voice-recognition technology, steering wheel controls, touchscreen displays and traditional controls can all be expected in the new vehicle as well. These features provide customers with a number of different ways to use their mobile phones, music, navigation system and applications according to the press release.
"The new 2013 Ram 1500 is the most capable, good looking pickup in the world and delivers the best-in-class fuel efficiency. Along with the latest technology and new features, we have also upgraded interior and exterior units as well," said Fred Diaz, president of Ram Truck Brand and Chrysler de Mexico in a press statement.
Over the past weekend, people who live in Texas were able to pick up one of the new Ram 1500's at over 250 dealerships. The trucks sold in Texas are the 2013 Ram 1500 Line Star and Big Horn editions according to Examiner.
Click "Start" to begin the slideshow.
See Now: OnePlus 6: How Different Will It Be From OnePlus 5?
© 2021 Auto World News, All rights reserved. Do not reproduce without permission.