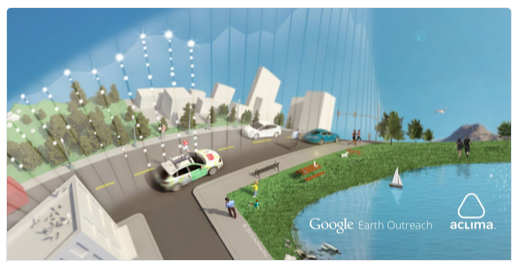 Google street cars are not only mapping the roads, they are now mapping the pollution levels in the San Francisco Bay area, according to CBS San Francisco Bay Area News.
Scientists at Berkeley National Laboratory built small sensors to measure air pollution, reported the San Francisco Metro Bugle.
The CEO and co-founder of Aclima Inc. Davida Herzl stated that the company's plan is to install the environmental sensors onto the Google Street View cars and then make maps of the air quality in cities by measuring pollutants like car exhaust or cigarette smoke, carbon dioxide, and carbon monoxide, according to the Aclima Inc. website.
Earlier this year Herzl announced the company's partnership with Google.
He said, "We have a profound opportunity to understand how cities live and breathe in an entirely new way by integrating Aclima's mobile sensing platform with Google Maps and Street View cars. With more than half of the world's population now living in cities, environmental health is becoming increasingly important to quality of life. Today we're announcing the success of our integration test with Google, which lays the foundation for generating high resolution maps of air quality in cities."
Lara Gundel, a scientist at Berkeley Lab, said that the Aclima sensors can weigh the tiniest particles in that air that residents breathe into their lungs.
"And if they're riding a bicycle or if they're going on a nice walk someplace, they might want to know how polluted it is outside," Gundel said.
Dirke Kinley, a realtor, said that data on the air quality can help potential homeowners.
"The more you know your purchase, the better. This is oftentimes the largest transaction for people's personal finances," Kinley stated.
Erik Stevenson of the Bay Area Air Quality Management District said that they're working with Aclima to ensure the data is accurate.
"Anytime we can get more data about air quality, the better," Stevenson said.
Bay Area residents can look forward to Aclima air sensors on buses and buildings in the future.
See Now: OnePlus 6: How Different Will It Be From OnePlus 5?
© 2021 Auto World News, All rights reserved. Do not reproduce without permission.