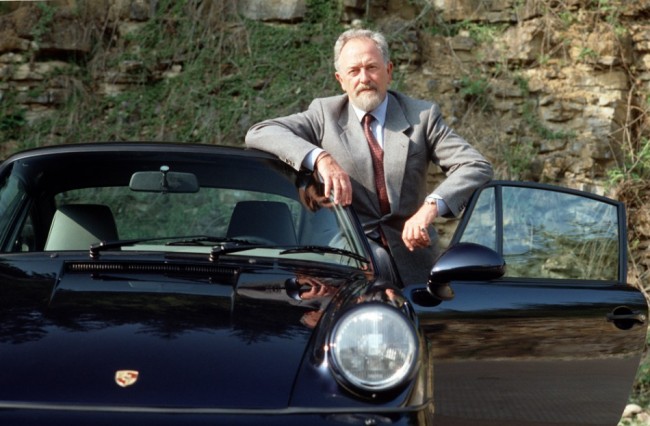 On the day Porsche 911 was named the 2012 World Performance Car, the orignal designer of the car passed away.
Ferdinand Alexander Porsche, known as F.A. to his colleagues, died on Thursday in Salzburg, Austria at the age of 76.
"We mourn the death of our partner, Ferdinand Alexander Porsche. As the creator of the Porsche 911, he established a design culture in our company that has shaped our sports cars to this very day," said the company's CEO Matthias Mueller in a tribute.
"His philosophy of good design is a legacy to us that we will honor for all time," said Mueller.
Born on Dec. 11, 1935 in Stuttgart, Germany, F.A. Porsche spent his early years in the company's workshops and design facilities where his father Ferry Porsche was the chairman and grandfather Ferdinand Porsche was the founder. F.A. Porsche joined the company's engineering office in 1958 and took over the design studio in 1962.
The following slides have photos of F.A. Porsche, honoring the memories of the legendary car designer.
See Now: OnePlus 6: How Different Will It Be From OnePlus 5?
© 2021 Auto World News, All rights reserved. Do not reproduce without permission.