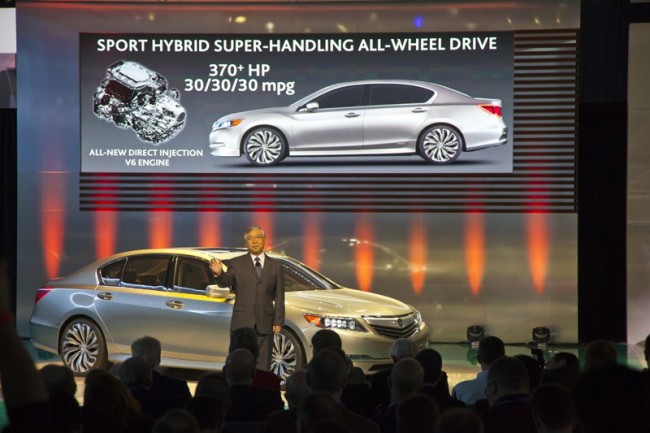 Acura held the world debut of the Acura RLX Concept at the New York International Auto Show.
The Acura RLX Concept comes with latest array of technologies, which includes the Sport Hybrid SH-AWD system in combination with sophisticated styling and smart packaging to deliver an entirely new level of performance, comfort and sophistication.
"We have created a true luxury sedan based on our Acura DNA," said Tetsuo Iwamura, American Honda president and CEO.
"This means achieving advanced performance through engineering efficiency to create a unique synergy between the vehicle and its driver. Inside and out, on the open road or city streets, the sophisticated and elegant Acura RLX will offer a level of connectivity, comfort and advanced performance demanded by today's luxury buyers," Iwamura added.
According to the report, the model is scheduled to be launched at the beginning of 2013.
Click "Start" to see photos of Acura RLX
See Now: OnePlus 6: How Different Will It Be From OnePlus 5?
© 2021 Auto World News, All rights reserved. Do not reproduce without permission.