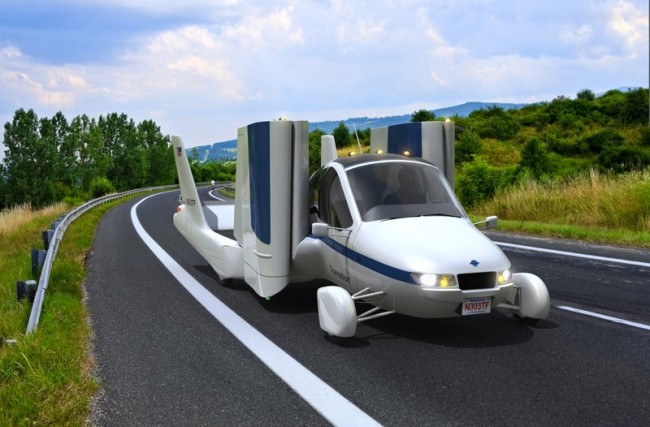 Terrafugia, a Woburn, Mass.-based company, is known for making the "flying car" Transition® Roadable Aircraft. The two-seater has four wheels and foldable wings, allowing for a drive on the road as well as a fly on the sky.
The prototype of the flying car has recently completed its first official flight on March 23, flying across 1,400 feet for 8 minutes. Transition® is said to travel at the maximum speed of 90 mph on the ground and 115 mph in the air. It is possible to fly up to 490 miles.
Around 100 people have already put $10,000 deposit for a Transition® before it is available in the market. According to reports, the product is to cost around $279,000. Those who wish to purchase one must have a valid pilot license by taking a 20-hours-flight test. The company is shooting for the first delivery date to be within the next year.
The Transition® is scheduled for a public display at the New York International Auto Show this week.
Check out the photos of the flying car in the following slides.
See Now: OnePlus 6: How Different Will It Be From OnePlus 5?
© 2021 Auto World News, All rights reserved. Do not reproduce without permission.