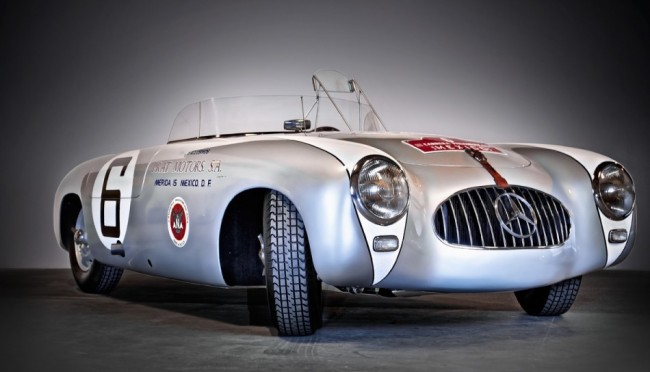 Mercedes-Benz has been furnishing numerous Hollywood films with its stylish vehicles over the past 60 years, appearing in popular films such as High Society with Grace Kelly, Frank Sinatra, and Bing Crosby and the Rookie with Clint Eastwood.
This year at the annual Oscar viewing part, Mercedes-Benz created an SL vehicle retrospective and an exclusive reveal of the 2013 SL. The invite-only event took place at the Soho House in West Hollywood.
"Classic films are similar to vintage cars in that they are a window into the past, whether communicating society's aspirations or people's style and taste during that era," said Michael Kunz, manager of the Mercedes-Benz Classic Center in Irvine California.
"Restoring Mercedes-Benz vehicles is part of our DNA and we take great personal pride and determination in helping keep thousands of Mercedes-Benz classic cars on the road today and true to their originality," Kunz added.
Check out some of the photos of both classic and recent Mercedes-Benz SL in a slideshow. Click "Start" at the top right corner of the article to begin.
See Now: OnePlus 6: How Different Will It Be From OnePlus 5?
© 2021 Auto World News, All rights reserved. Do not reproduce without permission.