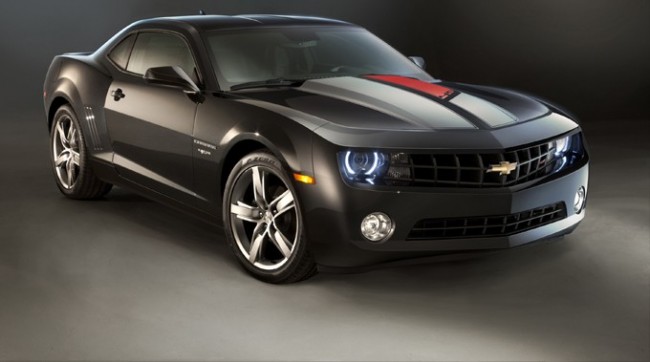 Chevrolet Camaro Convertible, VIN 001, will be at auction at the Barrett-Jackson 10th Annual Florida Auction next week.
The collectable car and all proceeds is donated by Chevrolet Motor Division and will be benefitted to the Barbara Ann Karmanos Cancer Institute.
The Special Edition of Camaro Convertible is the first of the 2012 model year production and has a 6.2L V8 engine paired with a 6-speed manual transmission. It has a sleek finish with a carbon flash metallic exterior, a unique hood stripe and a jet black leather interior, and white accents on the instrument panel and door inserts. The Barrett-Jackson 10th annual auction will take place in Palm Beach at the South Florida fairgrounds on April 6.
The General Motors Foundation has donated $400,000 to cancer research in 2012 bringing the GM Foundation's total support of Karmanos to almost $6 million over the past 15 years. Gerold Bepler, president and CEO of Karmanos, says "It's absolutely astounding the commitment that this one company has shown to Karmanos' patients and the brilliant work that our scientific researchers do each day to find a cure for this terrible disease. Thanks to all of our supporters, we are developing the next standard of cancer care that will be used around the world."
See Now: OnePlus 6: How Different Will It Be From OnePlus 5?
© 2021 Auto World News, All rights reserved. Do not reproduce without permission.