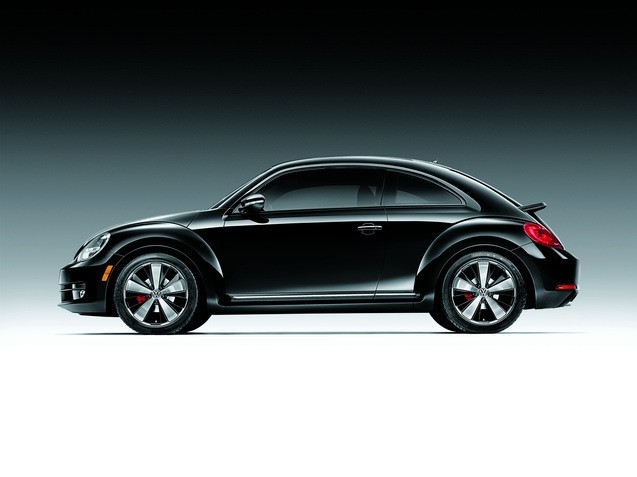 The 2012 Volkswagen beetle is striving to attract more male buyers with sportier and masculine design while keeping female customers.
When the German automaker showcased its Beetle in 1998 with its cute design, it was clearly for woman drivers. Over the years, its "chick car" stigma did not disappear in the market. However, VW is trying to broaden its target audience by increasing male buyers. The new Beetle included beefier sheet metal, flatter hood, and "masculine" color options. Diesel version of the car also became available, which were more attractive to men.
"We want cars that appeal to everyone. It's not so much about saying we don't want to be a girl car, but it's more about we want to be everybody's car" said Tim Mahoney, VW's chief product and marking officer in the U.S.
The marketing team has also made effort to appeal it to male customers with the TV commercials, such as the Star Wars themed Super Bowl ads, sporty dog commercials, and a Beetle-driving guy having a high-five from an attractive woman.
According to the sales statistics, the company has seen some success. VW said 43 percent of new Beetle purchasers were male in September, which was a significant increase from a 29 percent the previous year.
Of course, VW is not eliminating its strong woman contingents.
"Girls don't mind driving masculine cars; I don't think it works the other way around," Jessica Caldwell, an industry analyst with Edmunds.com, said. "Once a car is labeled a chick's car, a lot of guys don't feel comfortable driving it."
Click " Start " to begin the slideshow.
See Now: OnePlus 6: How Different Will It Be From OnePlus 5?
© 2021 Auto World News, All rights reserved. Do not reproduce without permission.