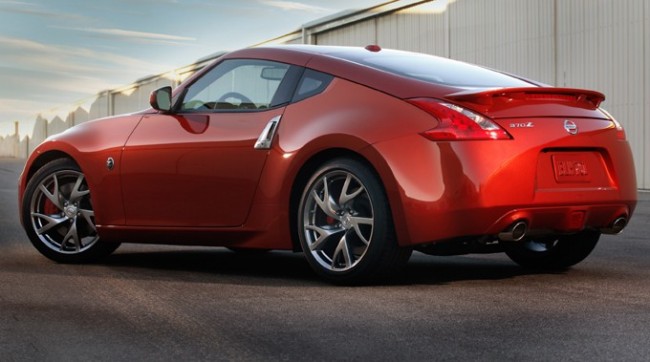 Nissan debuted three vehicles at the 2012 Chicago Auto Show on Wednesday, displaying the 2013 370Z sports car, 2013 NV200 compact cargo van, and the Pahthfinder Concept.
"The Chicago Metro area is a one of Nissan's top markets, making it the ideal location for the North American debuts of the all-new Nissan NV200 and the updated 2013 Nissan 370Z," said Al Castignetti, the Vice President General Manager of Nissan North America.
"We're also excited to show the dramatic Pathfinder Concept – giving show attendees a preview of the next-gen evolution of one of our most popular Chicagoland vehicles, the Nissan Pathfinder."
The 2013 Nissan 370Z, available in Coupe, Roadster, and NISMO Z configurations, will go on sale next June. The new model will have updated features from the previous models, including a new fascia with vertical LED lights, red-finished brake calipers, and two additional color options – Magma Red and Midnight Blue.
The Nissan NV200 is a compact cargo van, which the company calls a "efficient alternative to their larger, less fuel-efficient vehicles." The 2013 NV200 is expected to be available at dealerships in early 2013.
The fourth-generation Pathfinder, planning on hitting the market in fall 2012, has new aerodynamic body, refined V6 engine, and Continuously Variable Transmission (CVT). According to the automaker, it is projected to deliver a "25 percent increase in combined City/Highway fuel economy". In addition, the Pathfinder Concept has 3-row/7-passernger interior.
Check out the photos of the new Nissan 370Z, NV200, and Pathfinder Concept on the following slides.
Click "Start" to begin the slideshow.
See Now: OnePlus 6: How Different Will It Be From OnePlus 5?
© 2021 Auto World News, All rights reserved. Do not reproduce without permission.