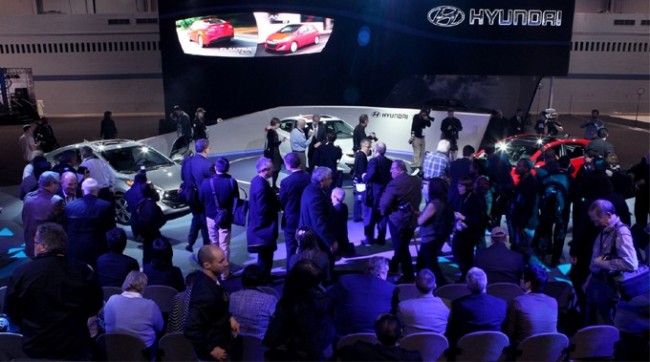 Hyundai showcased the world debut of the 2013 Elantra Coupe and the North American debut of the Elantra GT today at the Chicago Auto Show.
The Elantra Coupe is a two-door couple model, and the South Korean company says will be available in the spring. The Elantra GT, which was actually shown last September at the Frankfurt Auto Show, is a five-door hatchback and expected to hit the market this summer.
The two models will join the existing Elantra sedan, which won the North American Car of the Year at the Detroit Auto Show last month.
The New York Times reported that the new variants of Elantra would be assembled in South Korea instead of the company's North American plant in Montgomery, Ala., due to its exceeding demand.
The following slides contain photos of 2013 Elantra Coupe and Elantra GT.
Click "Start" to begin the slideshow.
See Now: OnePlus 6: How Different Will It Be From OnePlus 5?
© 2021 Auto World News, All rights reserved. Do not reproduce without permission.