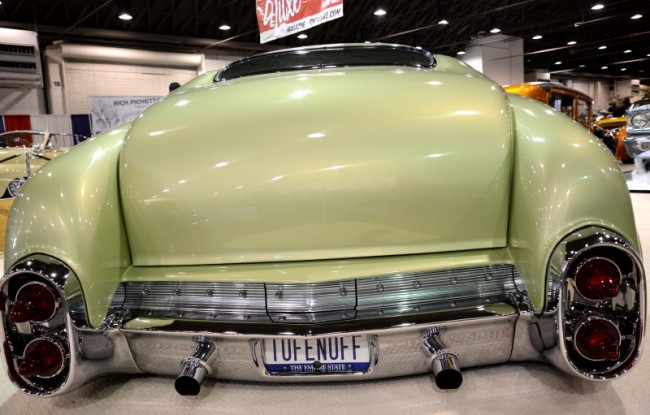 For over 65 years, aficionados and collectors of classic cars have descended upon southern California for the annual Grand National Roadster Show. Arguably the largest gathering of hot rods, custom-built cruisers, and shining examples of Americana in the United States, the Grand National Roadster Show is Mecca for those who love and respect the classics. Awards are distributed in categories such as "America's Most Beautiful Roadster" and "Steve's Auto Restorations Award."
This year's show, which took place this past weekend at the Pomona Fairplex outside Los Angeles, featured dozens of the best remaining examples of custom cars. Judges assigned points to each vehicle for entry into a specific category.
Did you miss the chance to attend this year's show? Click through the photos above for a look at some of the classic cars that were on display in Pomona.
(Photos by Chris Ameruoso)
See Now: OnePlus 6: How Different Will It Be From OnePlus 5?
© 2020 Auto World News, All rights reserved. Do not reproduce without permission.