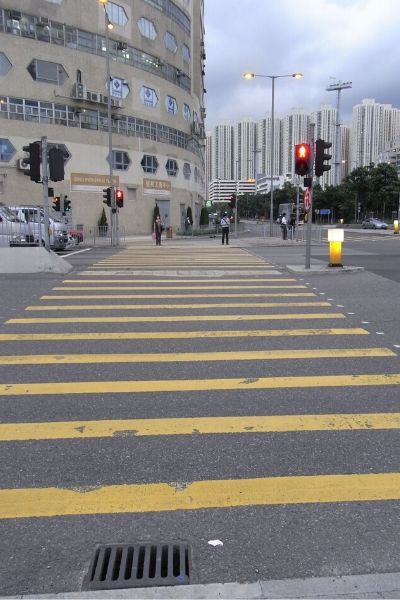 Carmakers are hell-bent on adding the best high-technology, with advanced safety systems. Autonomous emergency brake (AEB) functions will reduce fatalities on the road. How effective these systems are is under scrutiny. Findings released by the Insurance Institute for Highway Safety (IIHS) based on tests were released recently.

Whenever Halloween comes around, danger is just around the corner. This time of year is very dangerous, with many pedestrians on the street for one night. IIHS subjected pedestrian detection systems on 16 non-luxury and luxury midsize cars top exhaustive tests. To find out what is the safest to the most dangerous to pedestrians and cyclists. Data gathered from the trials will reveal what offers the best pedestrian protection with high technology. Or point out soft spots of safety systems to make them better.

These preventive safety systems use sensors to detect and engage AEB. But, it does not work exactly as it should! Despite these sensors as advance technology which has horrible, hit and miss. Overall the system needs to be more accurate and have fewer errors. Integrating a suite of sensors with 100% detection of pedestrians will be optimum.

Cars from several categories were the guinea pigs for the trials. The objective is to target the best cars from several categories that offered better pedestrian protection. Interesting data came out from it, which should be noted when buying a car. Cars have gotten safer for the passengers inside.

Pedestrians and cyclists were the least lucky, without adequate protection from a hit and run. Forcing car manufacturers to engineer the safest pedestrian collision, and safety systems should balance out everything. Inadvertently, this disparity should be corrected for cars to be truly safe. Reducing the risks faced by pedestrian and cyclists on the road.

IIHS conducted three different tests to see how the sensors worked or failed. The first is an adult dummy in front of a vehicle, and very visible. Another is an adult dummy, on the travel lane by the roadside distracted, not looking at oncoming traffic. Last is a child running from behind cars, out of the blue.

A child running from the rear of cars is not easy compared to the other situations. David Harkey made the point clear that sifting the less effective systems to the best one is crucial. Halloween, when pedestrians will be all over, is nerve-wracking on this particular day. In 2018, a death toll of 6,000 pedestrians was "roadkill" in automotive crashes. From 2009 it was low, more pedestrians were victimized, with a 53% increase per year since.

In conclusion
Only two non-luxury cars, got the best pedestrian safety systems, they are the Subaru Outback and Nissan Maxima per IIHS tests. Superior high-technology cars slowed down when needed during most scenarios to avoid nailing a pedestrian. Both, the Ford Fusion and Hyundai Sonata, including the Kia Optima, killed the pedestrian in all scenarios. Tests done by the IIHS highlights safety needed on Halloween and all times. Do you feel safe on the road?

See Now: OnePlus 6: How Different Will It Be From OnePlus 5?

© 2020 Auto World News, All rights reserved. Do not reproduce without permission.