Increased sales of Electric Vehicles points a trend towards greener vehicles. Encouraging results from the development of EVs is the introduction of Hydrogen-powered fuel-cell cars that need hydrogen and oxygen to produce power. Even now some disruption is coming from solar-powered cars that are already in their initial prototypes! From Tesla, Toyota, and Sono that are developing counter technologies that have a lesser carbon impact to almost none.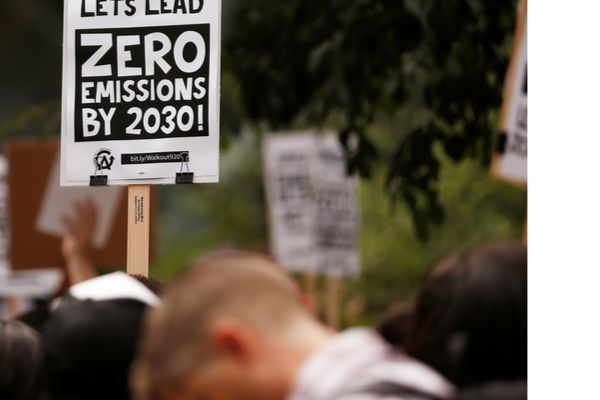 This development is making the zero-emission goal very reachable, but there's one problem on the horizon. If the guess hasn't been made already, the Sport Utility Vehicles (SUV) is a stumbling block to cleaning the air of carbon dioxide pollution. This presents a growing concern despite the rise of cleaner vehicles. Zero Emission goals are key to saving our environment but certain consumer behaviors are detrimental to that!

Size matters and in nature, more consumption of energy and resources. In the automotive world, this refers to the SUV, one of the largest passenger vehicles used today. Multiply the number of people, and the number of SUVs running isn't just a few. An indication that many consumers are buying more SUVs than ever. Ignoring it won't work because the impact of the SUV is immense in many ways. Some interesting fact about the impact of SUVs on zero-emissions.

A. Passenger cars are less of a factor compared to SUVs.

Reduced sales of cars with internal combustion engines (ice) has resulted in cars have a lesser carbon footprint. Fewer passenger cars should indicate that carbon emissions are on the waning point. Introduction of alternative fuel is reducing the overall number of gas-powered cars significantly. Fewer cars but the SUV boom is offsetting upsetting changes.

B. The SUV consumer shift is relevant.

Ownership of SUVs is on the rise, more prefer it to the once preferred family sedan. It's a mixed bag of sorts that has unforeseen consequences that come with it. For example, big SUVs need more resources to manufacture them. Acquiring the resources for fuel and materials to make has a larger carbon footprint.

C. SUVs are consuming more oil and cannot be converted easily.

SUVs are gulping gas down like water and are fuel-hungry when compared to smaller cars. All the SUVs everywhere will drink up a large chunk of oil that was saved by fuel-efficient cars. Heavy vehicles will have a problem with an electric conversion. Big cars consume more electric power than an EV or hybrids if converted properly, but it's hard to do.

Driving cars with zero-emission is the ultimate goal. Several factors are causing a flux. Further use of electric power, developing solar, and hydrogen technology is a bright spot for now. Dealing with the environmental impact of driving SUVs has somewhat thrown a wrench. Of course, SUVs will still be a problem even if sitting in car graveyards. Eventually, the seamless integration of green technology and selling less polluting cars will make a difference! Time is not on our side, so hustling is needed fast to achieve zero-emissions.

See Now: OnePlus 6: How Different Will It Be From OnePlus 5?

© 2020 Auto World News, All rights reserved. Do not reproduce without permission.